Understanding fatty liver disease key to liver cancer prevention
As the number of Americans who are living with chronic liver disease continues to rise, researchers and clinicians are not only studying more effective treatments, they are working to better understand the connection between liver disease and liver cancer.
"Fatty liver disease is a risk factor for liver cancer," said Dr. Fasiha Kanwal, a gastroenterologist at Baylor College of Medicine. "Individuals with fatty liver, especially those who have extensive scar tissue in the liver, should be closely monitored for the development of liver cancer."
Other risk factors for liver cancer include hepatitis B, hepatitis C, excessive alcohol use and non-alcoholic fatty liver disease (NAFLD).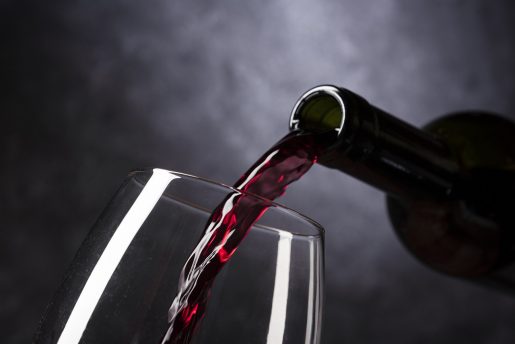 Alcoholic fatty liver disease vs. non-alcoholic fatty liver disease
Typically, alcoholic liver disease is seen in individuals with a history of long standing, excessive alcohol use. NAFLD is a condition that initially appears to be alcoholic fatty liver on biopsy, but occurs in individuals who do not drink excessively.
It's well established that the avoidance of high-risk behaviors, especially drug and alcohol abuse, can prevent alcoholic liver disease. But are there ways to lower risk of NAFLD?
"A healthy diet and exercise regimen can be very helpful in terms of the prevention of non-alcoholic fatty liver disease. It's also important to recognize that metabolic disorders such as diabetes can predispose individuals to fatty liver disease and liver cancer."
Lower hepatitis B and hepatitis C risk
Kanwal emphasizes that early treatment for those diagnosed with hepatitis B or hepatitis C can also lower risk of liver disease and liver cancer.
"Several studies show that successful eradication of hepatitis C infection, along with oral treatments, can reduce the risk of liver cancer by more than 75%. Similarly, treatment with hepatitis B medications can also lower the risk of liver cancer."
The CDC recommends hepatitis C testing for those born between 1945 and 1965, and the hepatitis B vaccine is available for all age groups.
Dr. Kanwal is a professor and chief of the Section of Gastroenterology and Hepatology in the Margaret M. and Albert B. Alkek Department of Medicine at Baylor. She is also a member of the Dan L Duncan Comprehensive Cancer Center.
Additional Resources
See information and resources for National Cancer Prevention Month.
-By Nicole Blanton