Kick off the school year right with these shoe shopping tips
It's that time of year again and millions of families will be hitting the stores to stock up on back-to-school gear. That long list of supplies likely includes footwear – but how can you ensure your child is putting their best foot forward?
Here are some tips to keep in mind when shopping for new shoes:
Your child's feet change with age
Shoe and sock sizes may change every few months as a child's feet grow. Be sure to have the size checked at a minimum of every six months.
Shoes that don't fit properly can aggravate the feet
Always be sure to measure your child's feet before purchasing a new pair of shoes and watch for signs of irritation (including swelling, blisters or redness) after the initial use.

Ditch the hand-me-downs
Just because a shoe size fits one child comfortably doesn't mean it will fit another the same way. Also, sharing shoes can spread fungal infections such as athlete's foot and nail fungus.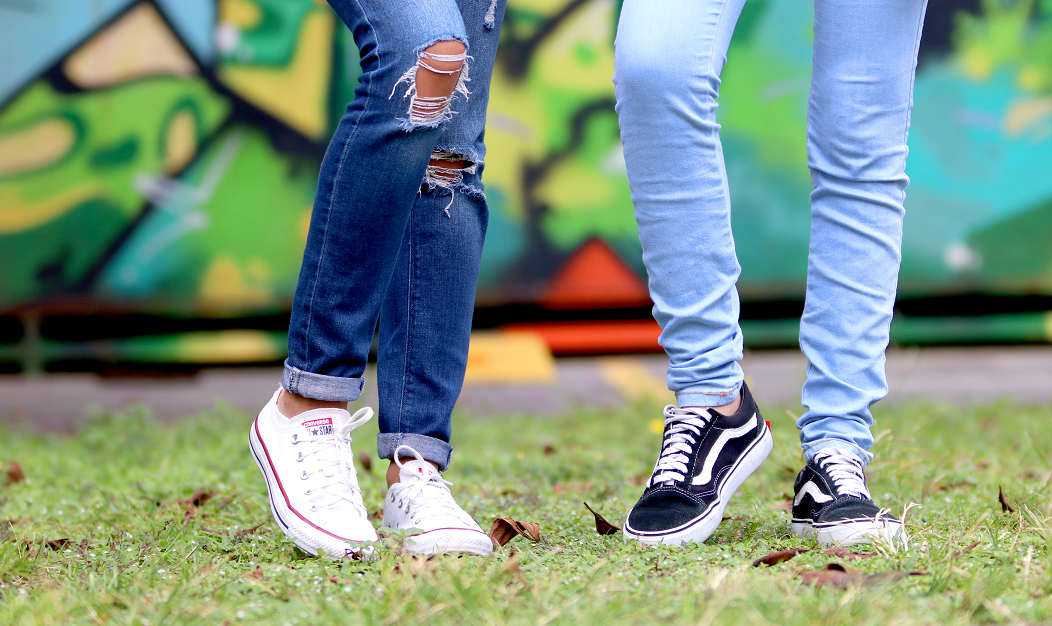 Examine the heel of the shoe
Children may wear out the heels of shoes quicker than outgrowing shoes. Uneven heel wear can indicate a foot problem that should be checked by a foot specialist.

Take your child along shoe shopping
Every shoe fits differently. Let your child be a part of the shoe buying process to help promote healthy foot habits down the road.
Always buy for the larger foot
Feet are seldom precisely the same size and are often up to a half size larger. Be sure to purchase the shoe that fits the larger foot.
Buy shoes that do not need a "break-in" period
Shoes should be comfortable immediately. Make sure to have your child try on shoes with socks or tights, if that's how they'll be worn.
Consider going lace-free
If your child can't tie his or her own laces, look for Velcro mock-laced shoes. These are often fully adjustable and teachers also appreciate them for kids who are still learning to tie.
Rubber soles are best
Look for shoes with rubber soles. Thick rubber soles can provide better shock absorption and cushioning for children.
Avoid flat shoes
Try to avoid very thin, flat ballerina shoes. Flats do not offer any shock absorption, cushioning or arch support, which are the best qualities in shoes.
Remember, foot pain should not be ignored. If you are experiencing a problem, contact a podiatrist so your child can be evaluated. We wish everyone a successful school year!
-By Dr. Brian Lepow, podiatric surgeon and assistant professor in the Division of Vascular Surgery and Endovascular Therapy at Baylor College of Medicine