World Neglected Tropical Diseases Day: Fighting conditions of poverty
Today, the World Health Organization designates 20 parasitic and related infections as neglected tropical diseases. They represent the world's most common health afflictions of people who live in poverty.
Most are chronic and debilitating conditions such as schistosomiasis, hookworm infection, Chagas disease and leishmaniasis, as well as some viral diseases, including dengue fever.
These diseases both trap populations in poverty and prevent them from achieving their fullest potential. They are also increasing because of climate change, war, and political instability, and are now widespread wherever human populations are under threat.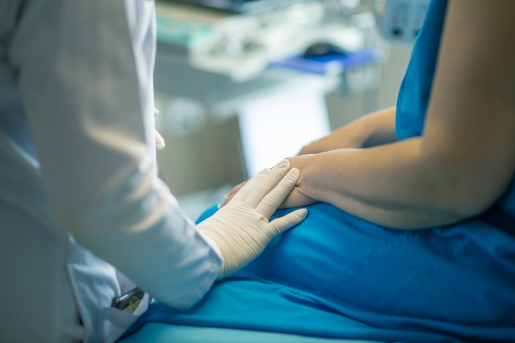 The National School of Tropical Medicine at Baylor College of Medicine is a center of excellence established to address the gaps in population health, translational research and biotechnology, training, and health policy for the world's poverty-related, neglected and emerging tropical diseases.
Through its partnership with the Section of Pediatric Tropical Medicine and Texas Children's Hospital, its interdisciplinary and diverse faculty and staff scientists are exploring the epidemiology of these conditions locally and globally. They are working to develop and test new and innovative global health technologies such as vaccines and diagnostics.
For instance, the school and its global consortium of partners has advanced important vaccines against human hookworm disease and schistosomiasis, which are now entering phase 2 clinical trials in Brazil and Africa, as well as vaccines to combat Chagas disease, leishmaniasis and coronavirus infections.
This work is done at the school through a unique, non-profit product development partnership known as Texas Children's Hospital Center for Vaccine Development. In addition, the school is leading efforts to detect and treat or prevent neglected tropical diseases among the poor in the United States, especially in Texas and the Gulf Coast states.
Working with leaders in the U.S. government and United Nations agencies, the School contributes to shaping new public policies around these diseases to promote access to new control programs, treatments, and innovations.
Jan. 30 has been designated World Neglected Tropical Diseases Day, an opportunity to reflect on diseases that devastate the health of vulnerable populations everywhere, including indigenous people, children, and women who live in extreme poverty.
Today, we have unprecedented opportunities to develop innovative approaches to detect, control and eliminate these conditions.
Learn more about World Neglected Tropical Diseases Day.
-By Dr. Peter Hotez, dean, National School of Tropical Medicine, Maria Elena Bottazzi, Ph.D, associate dean, National School of Tropical Medicine, and Ulrich Strych, Ph.D., associate professor of pediatrics-tropical medicine at Baylor College of Medicine