From my perspective: Victoria Tenge shares her experience as a graduate student at Baylor
From the Labs interviewed Victoria Tenge to learn about her experience as a graduate student at Baylor College of Medicine. She shared her love for virology, the challenges of studying the complex yet fascinating norovirus and how she found many opportunities to polish her communication skills.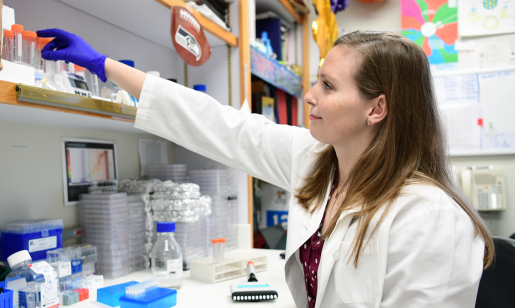 What led you to choose this area of research for your doctoral work and specifically the lab you are in at Baylor?
My long-time research interests were in basic virology. I specifically became interested in the Estes Lab's research while working as a lab technician and applying to graduate school. My previous mentor, Dr. Jason Smith at the University of Washington, was using enteroids – a laboratory model of the human intestine we call mini-guts. They retain properties of the small intestine and are physiologically active. The Smith lab uses enteroids to study virus interactions with cell types found in the intestine. Dr. Smith suggested I apply to Baylor and rotate with Dr. Mary K. Estes. During my rotations, the Estes lab had a breakthrough. We discovered that the addition of bile to enteroid cultures during infection allowed for replication of the previously non-cultivatable human noroviruses. (Read more about the findings here.) I joined the lab to pursue understanding of what cellular changes caused by bile made the cultures permissive to human norovirus infection.
When you are talking with non-scientists, how do you explain your work and its importance?
I usually start by asking them if they have ever suffered from food poisoning. Chances are they have and were miserable. Norovirus is spread through eating contaminated foods so it is a type of food poisoning. Then, I explain that norovirus can lead to deaths in at-risk populations, such as the elderly and young children. Some immunocompromised individuals can even have chronic norovirus that lasts months to years. My work is looking at ways to treat and stop the spread of norovirus. Through my project on norovirus bile-dependent replication, we found that bile acids found in bile are required for infection. Bile acid treatment of cells leads to formation of a lipid called ceramide by a cellular enzyme (called acid sphingomyelinase). This enzyme's activity is required for infection. There are already FDA-approved drugs that can either sequester bile acids or inhibit the activity of the acid sphingomyelinase. It is tempting to see whether off-label use of these drugs will alleviate or inhibit norovirus infection in infected persons.
Were there specific techniques you had to master for this work? If so, what resources at Baylor helped?
The enteroid or mini-gut cells that support norovirus replication are a novel ex vivo culture system and more difficult to work with than several commonly used lab cell lines. The Texas Medical Center Digestive Diseases Center provides a vast wealth of knowledge on laboratory techniques to study the human intestine. Xi-Lei Zeng, a research assistant in the Estes lab, provides enteroids for core users and has taught me the culture techniques for these cells. She has provided valuable input in resolving technical challenges that come up when developing assays using enteroids.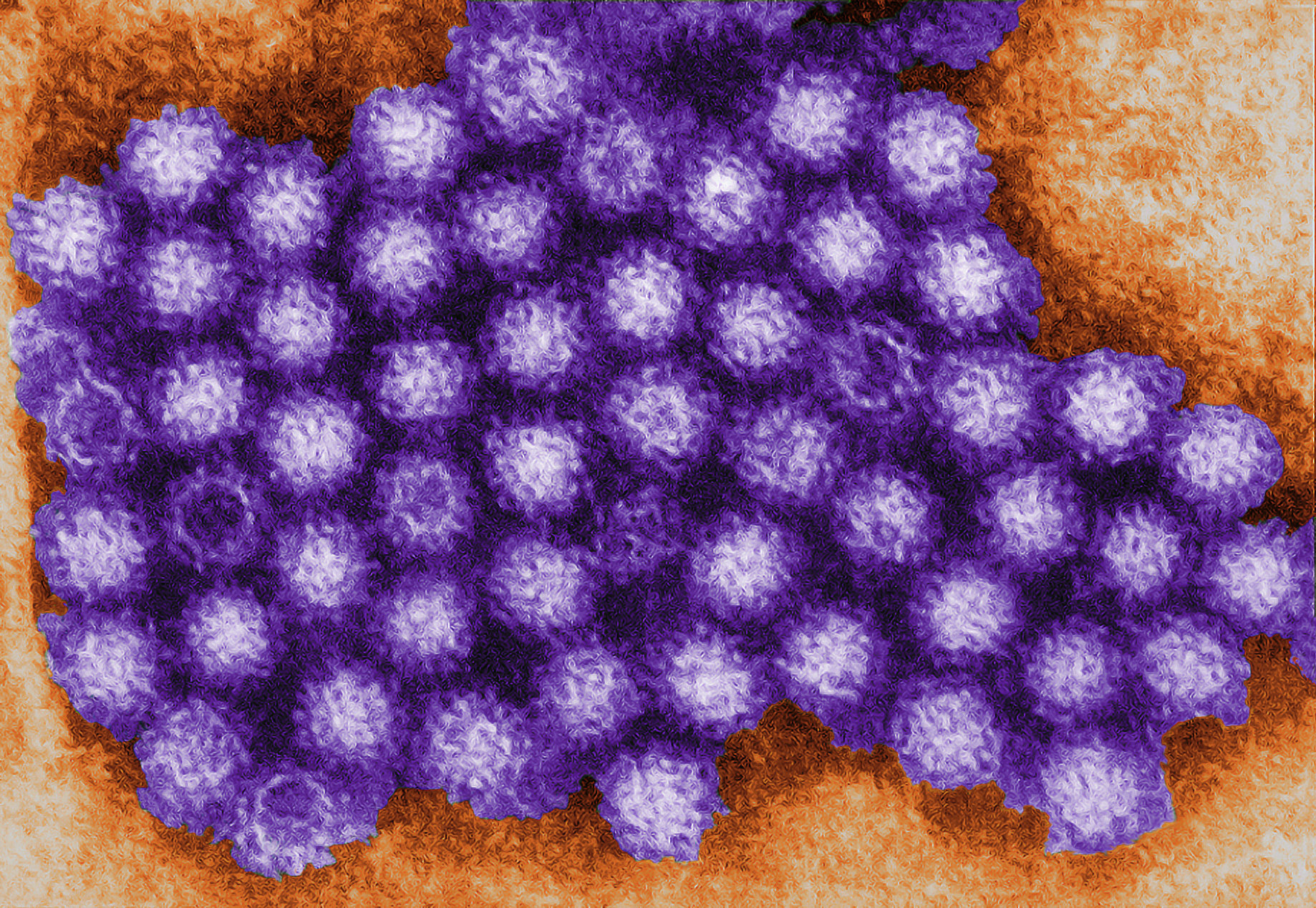 Are there any moments from your work on this project that particularly stand out, either as an exciting discovery or a specific challenge/road block you had to overcome?
Celebrating the recent publication of the bile-related study in the journal Proceedings of the National Academy of Sciences with my two co-first authors Dr. Kosuke Murakami and Dr. Umesh Karandikar! This was a challenging project that involved working as a strong team and making connections with experts in intestinal and lipid biology to overcome some of the roadblocks. In addition to showing that bile acid treatment of enteroids leads to formation of the lipid ceramide, we also demonstrated that treated enteroids have increased endocytosis, a normal cellular process that cells use to acquire materials from their environment. Not only is this an important discovery on the requirements for norovirus replication, this is interesting new data on previously unrecognized activities of bile acids in the small intestine.
How has being at Baylor helped you overcome obstacles during your time in the Ph.D. program?
One of my personal challenges is public speaking. Both the Graduate Program in Molecular Virology and Microbiology and Baylor have provided many opportunities to practice speaking through student seminars and local retreats or symposiums. Additionally, my lab and graduate student cohort are always there to help with practices and constructive criticism. My improvement throughout the course of graduate school has shown through placing third in the 2019 Graduate Student Symposium and winning the People's Choice Poster Presentation Award at the Seventh International Calicivirus Conference in Sydney, Australia! I am now looking forward to speaking to new and different audiences about my research.
Has being at Baylor opened unexpected possibilities for your professional development?
Yes. My previous experiences were doing laboratory-based, fundamental research in virology, and I didn't think that would change. However, collaborations between Baylor and the Texas Medical Center have given me the opportunity to learn about the translational side, how basic science might be translated into patient care. My co-mentor here at Baylor, Dr. Robert Atmar, is a physician-scientist who has provided a different perspective in my training. The enteroid cultures we work with and norovirus-positive stool samples we have access to would not be possible without translational ties.
What are your future career plans and how did working on this project contribute to your goals?
My goal is to continue in academic research and someday have my own independent research lab.  Working on my thesis project helped me to further develop my laboratory skills, to think critically, to organize and develop a research project and provided multiple opportunities for manuscript and grant writing. These skills have set a strong foundation to build on as I continue along my career path.
What are your favorite things to do outside the lab? Has living in the Houston area helped you enjoy those activities?
I enjoy playing and watching sports. Houston has several organizations for recreational sports from soccer to flag football and I've played on several teams made up of other TMC students and trainees. I'm from Seattle so I watch the Mariners and Sounders when they come down here to play the Astros and Dynamo. I have also met other transplants from the Pacific Northwest while attending watch parties for the Seahawks and PAC-12 athletics.
Would you like to add anything else?
Virology is a challenging yet rewarding area of research to pursue!
Receive From the Labs via email