At 50, Teen Health Clinic making significant community impact
When Baylor's Teen Health Clinic first opened in 1968 at Jefferson Davis Hospital, it stood as a once-a-week maternity clinic serving adolescents who became pregnant. Today, it encompasses multiple clinics offering a spectrum of healthcare services.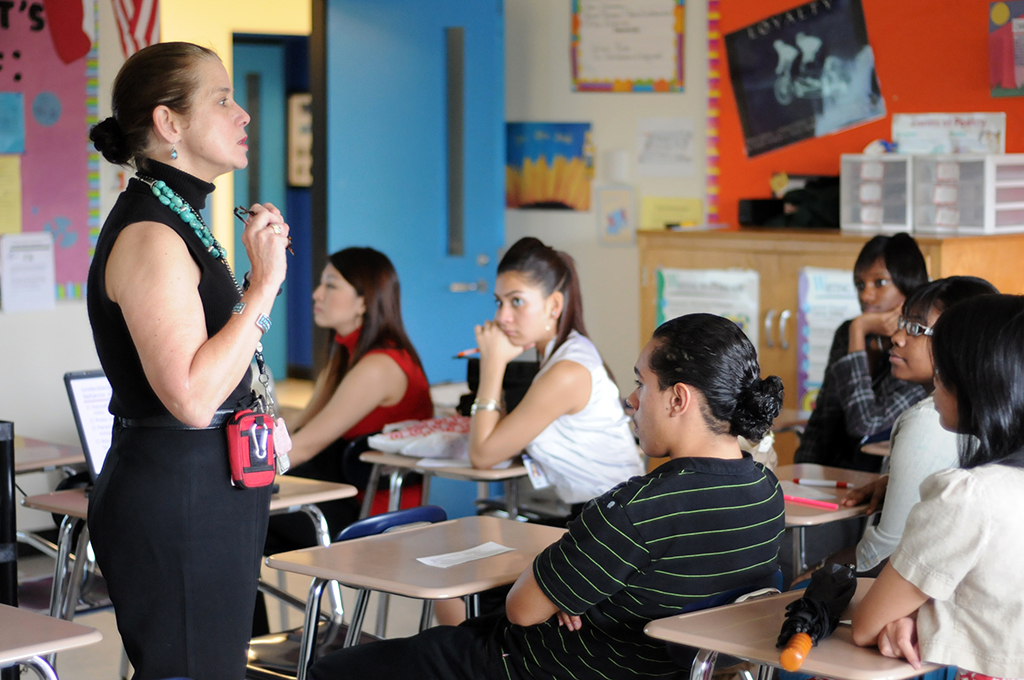 Originally known as the Joyce Goldfarb Development Clinic, Dr. Peggy Smith was hired to close the clinic following a sudden loss of funding in 1972. When she realized how the clinic could impact the local community, Smith instead chose to grow and sustain the clinic. Fifty years later, the Baylor Teen Health Clinic has grown into nine everyday clinics that aim to provide healthcare and educational resources to teens and young adults in underserved communities throughout Houston.
"I figured out that closing the clinic wasn't the right thing to do because there was a big need and there would have been a lot of lost opportunities," said Smith, who is the director of the Teen Health Clinic and a professor of obstetrics and gynecology at Baylor College of Medicine.
Despite beginning as a maternity clinic for adolescents, the clinic has shifted its focus over the years. Smith implemented a family planning initiative to offer patients further services to support primary and reproductive health.
"As our family planning skills enhanced, our maternity rates began to drop," Smith said. "That is how we gradually reduced our footprint in maternity and grew it in terms of primary, preventative and reproductive healthcare. We want to provide services that are effective for our mission and vision, but also help teens not only stay in school but have careers."
Baylor's Teen Health Clinic locations are in the Texas Medical Center, local neighborhoods and high schools. They offer a multitude of services at no cost, including routine checkups, screening and treatment for sexually transmitted diseases, family planning, sports physicals, immunizations and counseling and therapy programs. As of today, the clinic's pregnancy rates have dropped to less than 3% and its services have been extended to adolescent and young adult men.
"Our pregnancy rates are very low but STIs are out there," Smith said. "We work very hard to address that issue because it has significant morbidity consequences. We also have screening for HIV so every patient who comes in will have the option to be screened."
For those who do become pregnant, the clinic offers aid through the Nurse-Family Partnership Program, which pairs a registered nurse with a first-time mother to provide education, counseling and support throughout their pregnancy.
When Smith reflects on how the clinic has grown, she said one of the most rewarding programs they have implemented is Project Ascend. The three-month program provides 18–24-year-old young adults with an opportunity to receive job training and participate in professional development workshops that can lead to careers in the healthcare field.
"It is in all of our best interest to support this group because at the end of the day they are our future," Smith said. "I am excited that we can provide that platform because we see very talented young people who need just a little bit of wind under their wings. It's not only in our best interest but we are also developing a work force that is important to the Texas Medical Center and to our community."
Anne Van Horn, the community outreach director for the Teen Health Clinic, emphasizes the importance of providing patients with not only accessible healthcare, but also education and counseling programs that give them the tools to make confident decisions about their health and future.
"Peggy has always had this vision that they can't just provide kids with their immunizations and send them on their way," Van Horn said. "You need to talk to them and understand why they might engage in in risky behavior and how to help them see that there is a healthier way. It's meaningful to the community and it has had an impact all over the city."
By Kaylee Dusang
This post originally appeared in BCM Family