Safely enjoy your holiday leftovers
Preparing a large feast this Thanksgiving? While leftovers can be a nice treat after the holiday, it's important to properly store them after your meal.
Roberta Anding, registered dietitian with Baylor College of Medicine, shares these tips to help safely enjoy your leftovers.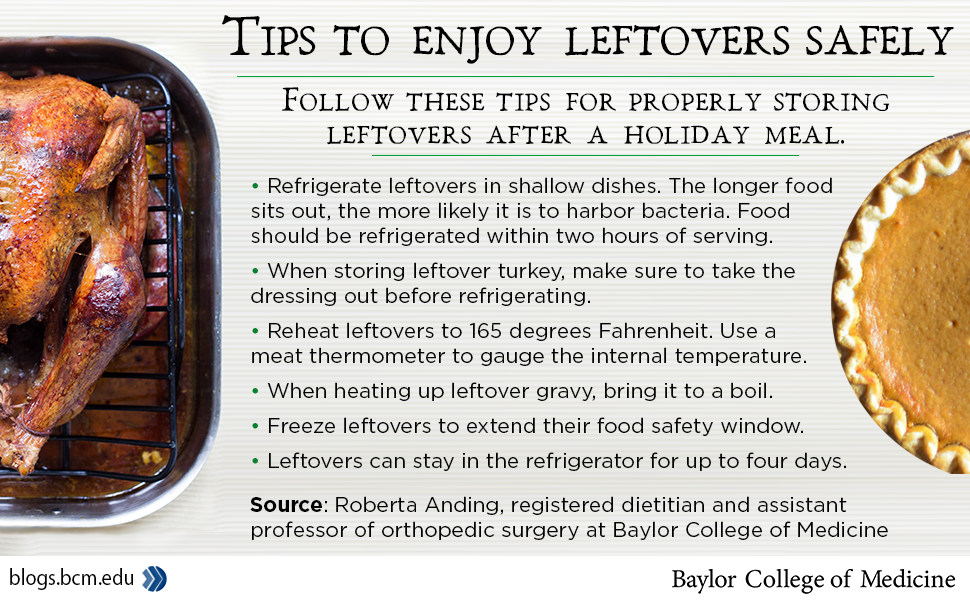 Additional Resources
Healthy leftover turkey recipes
Video: Treat yourself to a healthy Thanksgiving meal!
-By Andy Phifer and Nicole Blanton