Dementia and Alzheimer's disease: What you need to know
There are many concerns associated with aging, including issues with memory or cognitive decline. You may hear the terms dementia and Alzheimer's disease used interchangeably – and it can be confusing.
"Alzheimer's is the most common form of dementia and doesn't have a cure. It's progressive and affects over five million Americans," said Dr. Mark Kunik, a geriatric psychiatrist with Baylor College of Medicine. "There are also vascular dementias from stroke, long-term hypertension, and Parkinson's disease."
While Alzheimer's is irreversible, there are other forms of dementia (such as dementia caused by substance abuse or hormone imbalances) that are reversible.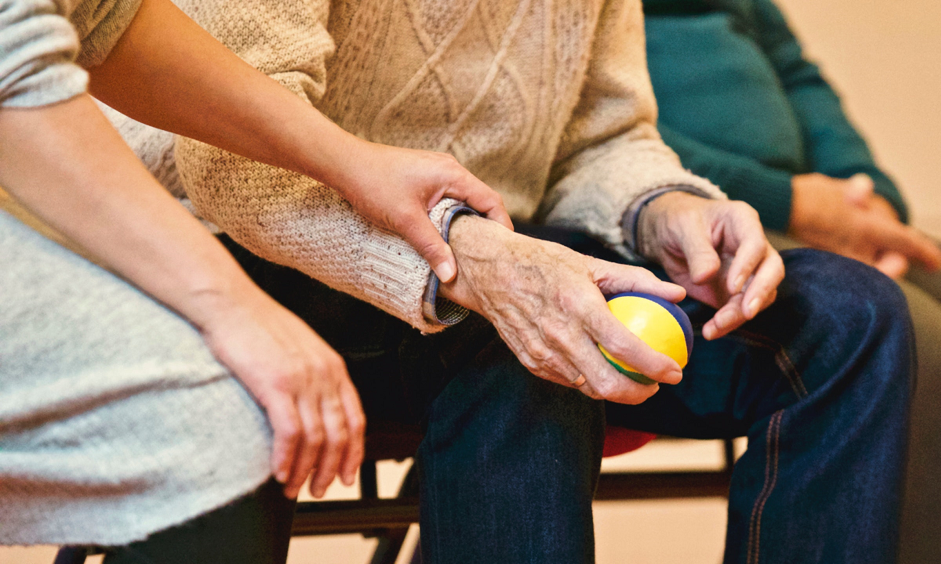 "When a patient comes in for an evaluation, it's important to determine the type of dementia they have. It will say something about prognosis and treatment options."
Alzheimer's is widely known as a disease affecting memory, but it also involves cognitive impairments in language, judgment, functioning and it comes with changes in personality and behavior.
"As people get into their 70s, 80s, and 90s, it's not normal to have significant memory problems. It's expected to have some trouble with occasional forgetfulness, or taking a little bit longer to learn things. However, individuals with sustained memory problems should be evaluated," he said.
Kunik says cognitive enhancing agents benefit most people because they slow down the course of the illness. There are medications and skills-based interventions that can help with behavioral problems as well.
Symptoms and risk factors
Age, genetics, head injuries, cardiovascular conditions and a limited formal education are all risk factors for Alzheimer's. Women are at the epicenter of the epidemic, making up almost two-thirds of all Americans with the disease.
As Alzheimer's progresses, patients have more problems with daily living, such as being able to take care of finances, managing medical conditions, driving or taking care of the home. Other signs of Alzheimer's include:
Confusion with time or place
Memory loss that disrupts daily life
Decreased or poor judgment
Changes in mood and personality
New problems with words in speaking or writing
Misplacing things and losing the ability to retrace steps
Trouble understanding visual images and spatial relationships
Withdrawal from work or social activities
Aging and maintaining brain health
Kunik notes a number of studies that show maintaining overall health and wellness can reduce or delay significant cognitive impairment as people age.
"Everything that you do to help keep your heart healthy will largely keep your brain healthy as well." Positive lifestyle factors include:
Smoking cessation
Avoiding excess alcohol consumption
Getting adequate sleep
Avoiding head injury
Managing stress
Treating mental illness
Visiting your doctor regularly
Maintaining brain health as we age also includes maintaining a healthy social life.
"Social isolation becomes more prominent as we get older. Try to participate in activities that are meaningful. There's literature that links living a life of purpose to reducing overall mortality," he said.
Caregiver support
Taking care of those with Alzheimer's often takes a toll on caregivers. Kunik says there are a number of options and resources for friends and loved ones.
"When provided with skills-based training and supportive counseling, caregivers have lower stress, more confidence and self-efficacy when taking care of loved ones with Alzheimer's."
Kunik also encourages caregivers to attend a support group or contact the 24/7 Alzheimer's Association helpline.
Dr. Kunik is a professor of psychiatry research at Baylor. View current Alzheimer's clinical trials.
Additional Resources
Learn more about the Alzheimer's Disease and Memory Disorders Center at Baylor or call 713-798-4734.
Dr. Kunik is the chair for the 2018 Walk to End Alzheimer's in Houston. See how to participate and help raise research funds and awareness.
-By Nicole Blanton