Throwback Thursday: Spring Break Vibes
Rodeo Houston, spring-like temperatures, Match Day anticipation – just some of the signs that March has made its presence known. Many students will soon be on Spring Break, a great opportunity for a quick vacation or some restful time off.
This photo from the 1980 Aesculapian yearbook, courtesy of the Baylor College of Medicine Archives, shows two students rafting in what looks like very warm weather. Though we have few details about this snapshot, it looks like an ideal Spring Break getaway.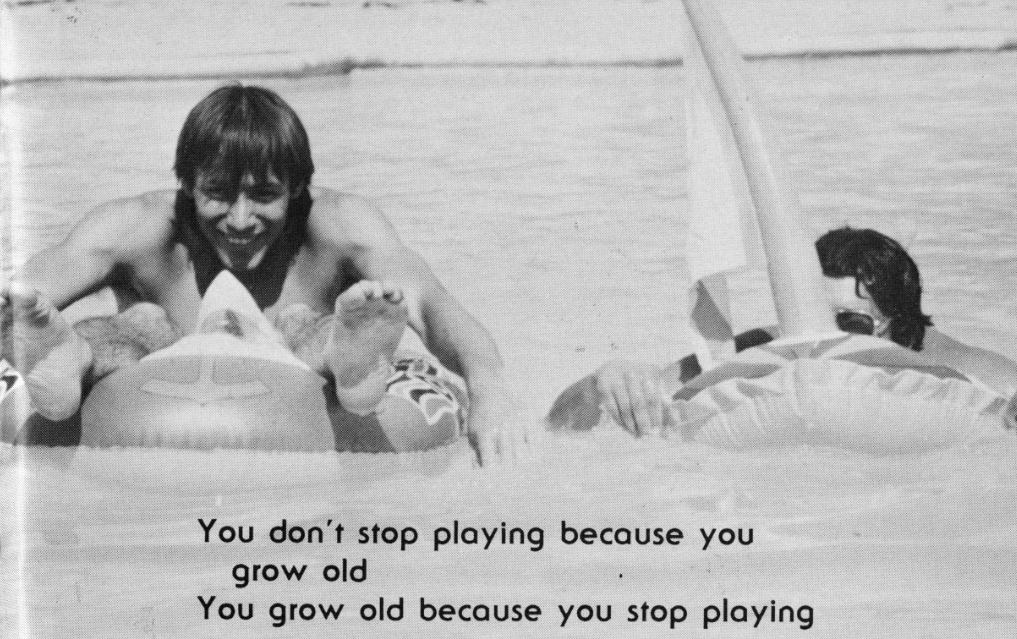 The photo also features a quote from the late playwright George Bernard Shaw, reminding us that we're never too old to "go outside and play."
-By Nicole Blanton