Growing Up Baylor: Dr. Thomas Wheeler
Imagine studying, training and eventually working at the same institution during the span of your career. A special group of physicians, faculty members, researchers and staff at Baylor College of Medicine have had this unique experience.
Dr. Thomas Wheeler, chair of the Department of Pathology & Immunology at Baylor, tells us how training and working at Baylor has impacted his life and career.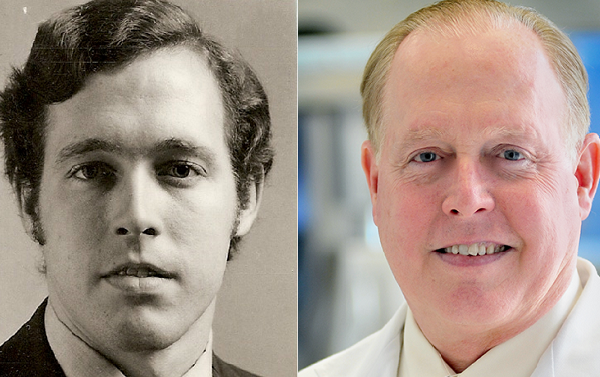 Q: Did you always know you wanted to study science?
A: I was always very interested in science – biology in particular. Medicine seemed to be the best way to combine my love of science and biology with a job that can help people on a daily basis. Also, my dad was a physician so I was familiar with what that job and lifestyle entailed.
Q: Where and when did your journey with Baylor College of Medicine start?
A: My neighbors where I grew up here in Houston were both faculty members at Baylor. I grew up with their children. One time when I was in high school, I drove to Baylor to see the specimens I heard were in jars at the anatomy lab. It piqued my interest in terms of all the types of diseases that were categorized in those specimens, like tuberculosis and lung cancer.
Eventually, I applied to all of the Texas medical schools and was accepted to all of them, including Baylor. I knew back then that Baylor was the best school in Texas so I accepted its offer.
Towards the end of medical school, I applied to the pathology residency at Baylor and was accepted. I didn't have to leave the city! I went on to become a faculty member in 1981 and went into private practice in 1989.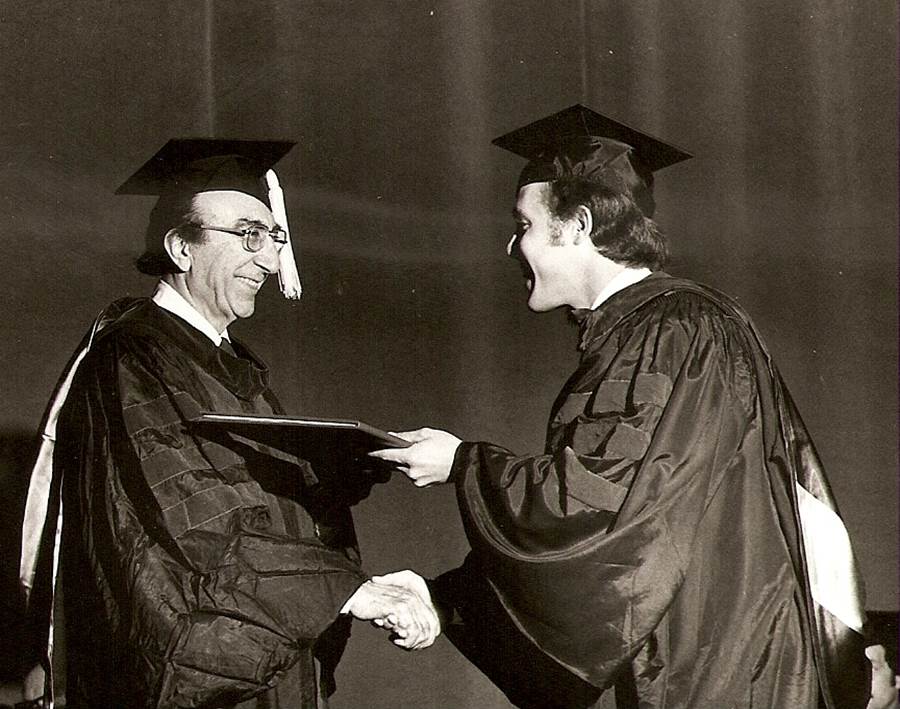 Q: What is the most valuable lesson you've learned?
A: I sometimes refer to my two-year stint in private practice as my sabbatical because I learned a lot of things about customer service, billing and the administrative aspects of medicine. I brought that skill set with me when I came back to Baylor's pathology department in 1991.
Q: If you could do something differently, what would it be?
A: All of the experiences that I've had, some positive and some not so positive, have formed who I am today. To say I would rather not have 'this or that' occur takes away something from who I am now.
Q: What do you think makes Baylor unique?
A: We have wonderful faculty. It is a collegial atmosphere, particularly in the research arena. With the leaders that we were able to recruit in the 1970s, we went from a good medical school to a top-tier medical school. Being part of that transformation has been very satisfying.
Q: How has sticking with Baylor programs and ultimately becoming a faculty member impacted your life and career?
A: Being a faculty member at Baylor and eventually becoming chair has been the greatest privilege and honor of my professional life. Being able to serve the institution has meant just about everything in terms of who I am today, including my self-esteem, my professional happiness and the ability to provide for my family. It has been a wonderful, great ride.
I also created the Wheeler Endowment because I think it's important for those who have a deep connection to the school to leave something behind that will carry on their values.
Q: Do you have a mantra? If so, what is it?
A: I've always told my children, "Be all that you can be." All of us want to have the self-fulfillment of knowing we have a calling higher than ourselves. Being able to fulfill that calling is one of the greatest reasons for our happiness.
Additional Resources
Read more from the Growing Up Baylor series.
Read about Baylor's educational partnerships and programs.