Throwback Thursday: Back To School
School is back in session here at Baylor College of Medicine, and it will be soon for kids across America. Hopefully your new fourth graders will have a less-complicated chalkboard on their first day of school.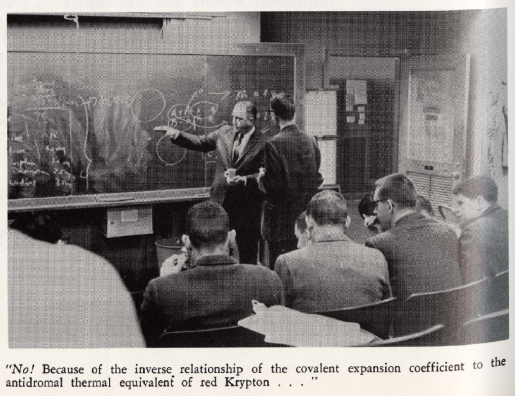 Nobody said medical school would be easy for our new class of students in the School of Medicine and Graduate School of Biomedical Sciences. Still, let's assume the comically obtuse caption on this 1963 photo from the Aesculapian Yearbook, courtesy of the Baylor College of Medicine Archives, isn't indicative of how hard things will be right from the start.
Good luck, students everywhere! Study hard, learn a lot and make us proud.
– By Andy Phifer