Tips to care for medical conditions after a storm
People living with Alzheimer's disease, autism spectrum disorder and other diseases such as cancer who have been impacted by Hurricane Harvey may be facing challenges that can put their long-term health and well-being at risk. Experts at Baylor College of Medicine offer some important advice for people in these situations.
Alzheimer's disease care

Dr. Melissa Yu, assistant professor of neurology and associate director of clinical operations at Baylor's Alzheimer's Disease and Memory Disorders Center and Dr. Caryn Glosch, assistant professor of neurology at the Alzheimer's Disease and Memory Disorders Center, provide the following information for Alzheimer's patients and caregivers: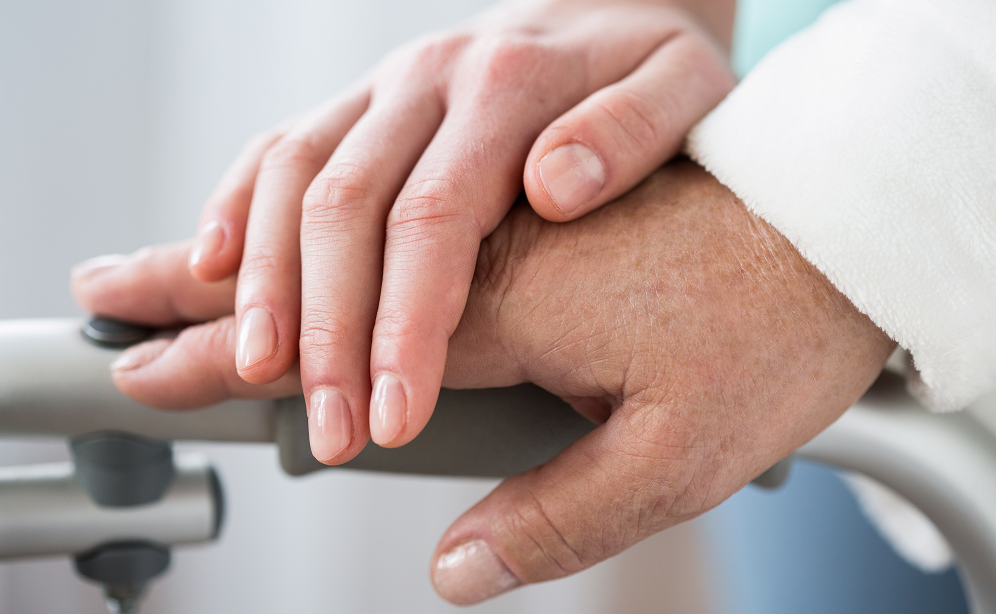 Displacement from the storm is a very disruptive event that can lead to a person with Alzheimer's becoming fearful, agitated or more confused. Reestablish a routine as quickly as possible, since individuals with Alzheimer's do better with routine.
Missed medications also are an issue, and Alzheimer's patients should resume their normal medication schedule as quickly as possible.
Alzheimer's patients exposed to flood waters may be susceptible to infections. In patients with dementia, infections can increase confusion and agitation. Caregivers and family members of people with the disease should monitor their health closely and seek the care of a physician quickly if necessary.
Some individuals with Alzheimer's continue to live independently in the community. They may be unable to manage the incredible cognitive load that comes with filing an insurance claim, dealing with FEMA benefits, etc. Additionally, judgement may be impaired, making them more vulnerable to scams and being taken advantage of.
Caregivers also are going through challenges of displacement, cleanup and seeking insurance benefits and should seek out resources that can provide assistance.
Cancer care
Dr. Benjamin Musher, associate professor of medicine-hematology and oncology at Baylor, offers the following advice for cancer patients:
Cancer and transplant patients, those who have their immune system compromised by other conditions, as well as those who had surgery recently are at a higher risk of infection than the rest of the population, and should increase their awareness of this risk.
Keep up with nutrition and hydration, being extra careful that food and water have not been in contact with water from the bayous and are in good condition.
Carry medications with you at all times and store them in water-proof containers.
Stay dry; avoid walking on standing water.
Be vigilant of symptoms such as fever, gastrointestinal conditions or breathing problems. If they occur, seek medical attention.
Be aware that IV lines or ports that give access to medications, as well as open wounds, provide access to infections. Keep them dry; replace wet bandages with clean ones; seek medical attention if they become infected.
If you missed follow-up appointments, reschedule them as soon as possible to continue with the treatment of your condition.
Caring for children with autism spectrum disorder
Dr. Jack Dempsey, assistant professor of pediatrics at Baylor and psychologist at Texas Children's Autism Center, offers tips to help care for children with autism spectrum disorder in the aftermath of a storm:
Wandering away may be an issue for children with autism who are in a shelter. Label your child's clothes with his or her name, parents' name and cell phone number if you have one with you. Let shelter authorities know your child is autistic, and point out visual landmarks to your child in the area within the shelter where you are sleeping. If possible, ask to be placed in an area with a door such as an office to prevent wandering.
Children in shelters may experience sensory overload. Provide earplugs or earphones if possible.
Comfort your child with safety statements. "You are safe because you are with me."
Remain structured, even in a shelter. "We eat breakfast at this time, then we go for a walk, then we talk with other people there, then we eat lunch, etc." Having some type of visual schedule can be helpful.
If transitioning from a shelter to temporary housing, prepare your child in advance and make it exciting for them. Show pictures or video in advance of where you are moving.
Make use of social stories to help your child understand what is happening. Social stories are a series of images used to relay information. The Autism Society of Texas has developed a Hurricane Harvey social story.
-By Dana Benson