Throwback Thursday: Beaker Pathology
Have you ever seen the hit series "The Muppet Show?" If so, you are definitely familiar with Beaker. Check out this 1994 photo from the Aesculapian Yearbook, courtesy of the Baylor College of Medicine Archives.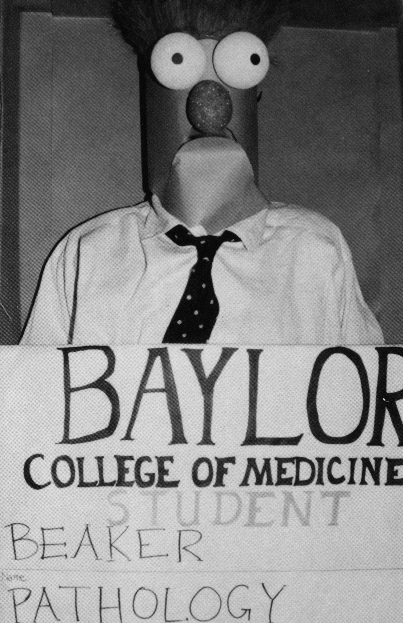 Not sure what the occasion was, but Baylor student April Ewton took on the role as "Beaker the Mad Scientist." For all of us non-scientists in the world, the character is named after a container commonly used for stirring and heating liquids in a laboratory.
Ewton's costume was spot on. Do you have a favorite muppet? Let us know in the comments below!
-By Nicole Blanton