Throwback Thursday: Play Ball!
With baseball season in full swing and the NBA playoffs right around the corner, you may be planning to attend a game or two – or even play one yourself.  Need some inspiration? Check out these photos from the 1985 Aesculapian yearbook, courtesy of the Baylor College of Medicine Archives.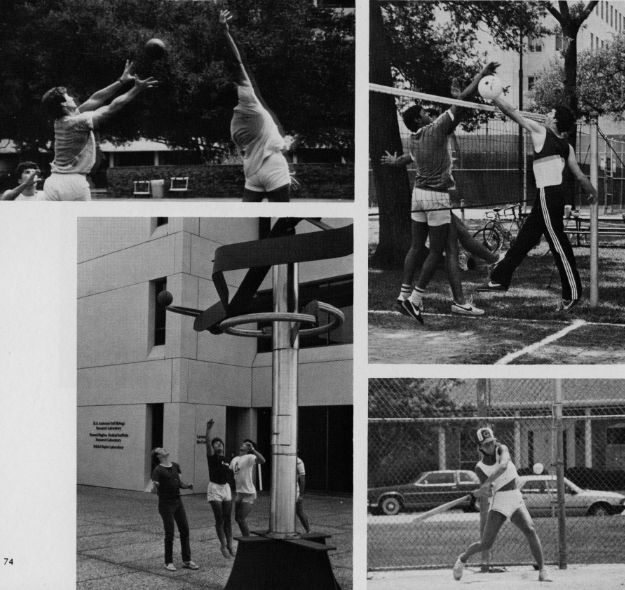 You can clearly see Baylor students creatively participating in some competitive games. Whether you prefer volleyball or football, playing sports is a great way to stay active.
-By Nicole Blanton
Save