Spending the holidays out of this world
For many families, the holidays are an opportunity to spend time together. However, some people are forced to be away from their loved ones during the holiday season due to work or other obligations. One Baylor College of Medicine physician knows about this all too well. He has spent holidays about as far away from family as one can get – outer space.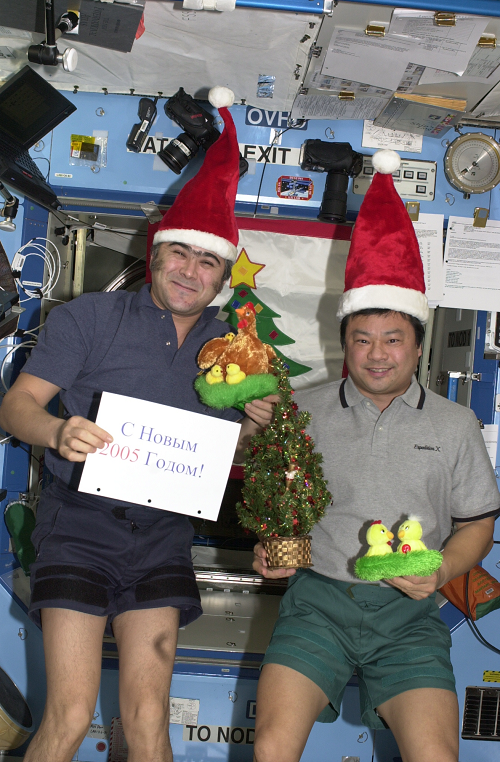 Dr. Leroy Chiao, assistant professor in the Center for Space Medicine at Baylor, was aboard the ISS space shuttle from October 2004 to April 2005. "Being away for the holidays was something that we had thought about and prepared for since we had trained nearly four years for this mission," said Chiao.
During his time in space, Chiao celebrated Thanksgiving, Christmas and even rang in the New Year without his family and friends. Although he was not able to physically be with his family, he says he had good communication with loved ones here on Earth.
"We had email and could also make short phone calls down to Earth when the antenna was pointing at the satellite. Also, our families packed surprises for us for holidays, such as cards, photos and special foods," he said.
While nothing can compare to a traditional holiday dinner, Chiao and his crew mates made the most of what they had in space.
"On our mission, we had a food shortage during the first part of the flight. The last crew had gotten into our food, and we had to ration food for several weeks around the holidays. As the commander of the mission, I put some special food away, and then brought them out for Thanksgiving and Christmas. The resupply ship arrived on Christmas day by coincidence, which was a great present for us," he said.
When he arrived back on Earth, Chiao made up for his missed holidays here by celebrating. "The evening after I arrived back on Earth, some of my astronaut friends snuck into the quarantine area and we had a great time," he said.
Chiao says his holiday experience in space was great and he enjoyed looking down on Earth and imagining people celebrating around the world.