Throwback Thursday: Come Together
Hey Jude. Let It Be. Help! These are just a few songs by The Beatles that helped define a generation. In this 1990 photo from the Aesculapian Yearbook, courtesy of the Baylor College of Medicine Archives, students Terri, Brett, Ravin and John recreated one of the band's most iconic album covers, Abbey Road.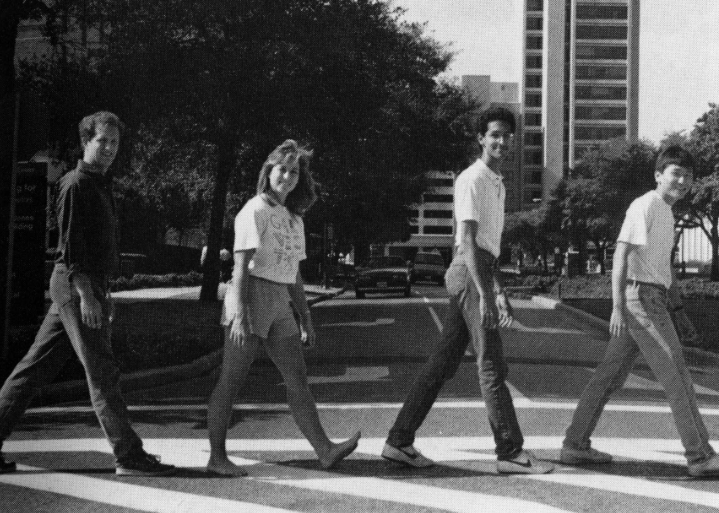 Although they weren't on Abbey Road, this group did a pretty good job of capturing the essence of the original photo. What's your favorite Beatles song or album? Let us know in the comments below!
-By Nicole Blanton