Congratulations graduates!
Heavy rains and floods couldn't keep Baylor College of Medicine's Class of 2015 from graduation May 26 at the Jesse H. Jones Hall for Performing Arts.
The ceremony awarded 184 medical school graduates and 92 graduates of the Graduate School of Biomedical Sciences with diplomas.
See a rundown of our graduates, including national society honors and educational certificate tracks.
See more photos from the graduate school brunch and Commencement on Facebook.
Couldn't make it to graduation? Watch the Commencement ceremony.

Read more about the honorary degrees and speakers from the event.
Military Commissioning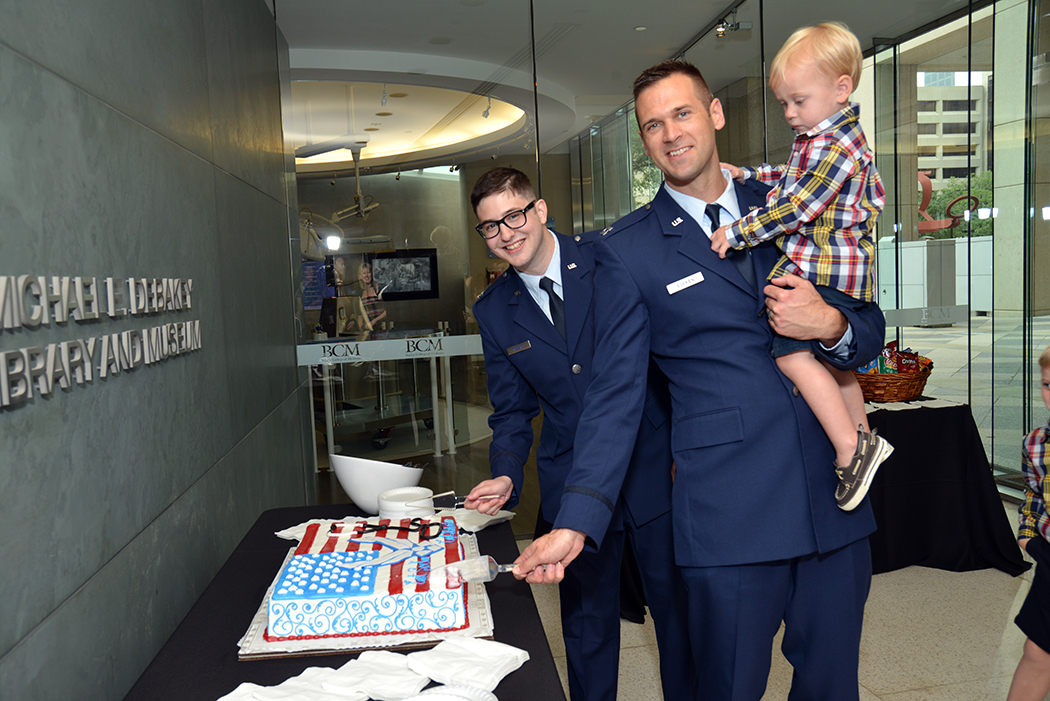 Earlier Tuesday, a Military Commissioning Ceremony was held in the DeBakey Library and Museum for two medical students who were awarded the rank of captain in the U.S. Air Force. Cecil Roberts and Tim Soeken pledged the oath of service to their country in front of family and friends.
Before enrolling at Baylor, Soeken was an active-duty Air Force pilot for five years. He is headed to the San Antonio Military Medical Center and Wilford Hall in San Antonio to complete his residency training in ophthalmology.
Roberts was already accepted to medical school when he joined the Air Force. He will train in psychiatry at San Antonio Uniformed Services Health Education Consortium and then serve on active duty as a staff psychiatrist.