Throwback Thursday: Are you ready for some football?
It's hard to believe the Houston Texans are kicking off their 15th season on Sunday.
From 1997 to 2002, the city of Houston was without a professional football team. By the time the Houston Texans played in their inaugural season, Houstonians were definitely ready to root for an NFL team again. Check out this photo from the 2003 Aesculapian Yearbook, courtesy of the Baylor College of Medicine Archives.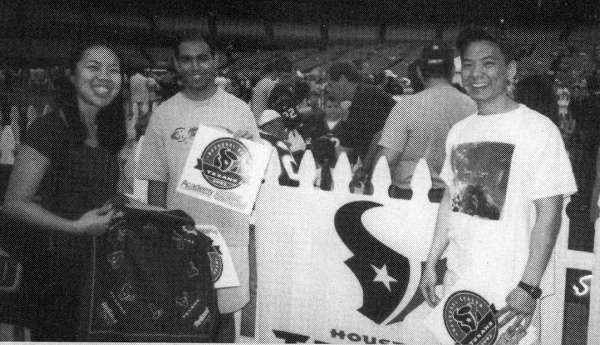 These Baylor students seem more than prepared for the Texans to make their debut. Are you one of the folks showing off your fandom in this photo? Let us know in the comment section below!
-By Nicole Blanton