Spin for Gyn to support women's health
Want to have a fun, dynamic workout while supporting a great cause? Sign up for our women's cancer fundraiser, Spin for Gyn!
The indoor spin-cycling fundraising event will directly benefit Baylor College of Medicine's Woman to Woman gynecology-oncology patient support program, which helps women and families who are suffering from a gynecologic cancer such as ovarian, cervical, endometrial, and others. Spin for Gyn will take place Saturday, Sept. 17 from 2 to 5 p.m. at DEFINE Body and Mind's West University Studio, located at 2518 Bissonnet St.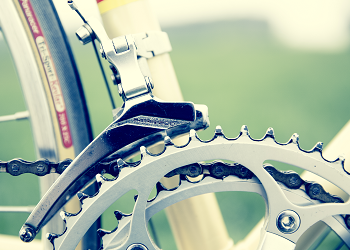 "Spin for Gyn will help supply low-income gynecologic patients and their families with resources such as transportation to clinic appointments, wigs to wear during treatment, medical equipment, grocery, gas cards and resources for child care," said Courtney Vastine, social worker in breast and gynecologic oncology at Baylor.
In addition to experiencing a three-hour, high-energy spin class taught by professional trainers, each participant will receive a goodie bag, t-shirt and opportunities for other prizes. Food, refreshments, music, and more will be provided.
Participants can sign up in teams of up to six, or as an individual rider. Each team will be allocated bike spots, and participants will be able to switch out with their team members in between ride sessions. The entry fee for sign-up is $50 per person, so enlist your friends and coworkers to form a team!
If you can't make it to the event, you can donate online. Click on "tickets" and enter your donation amount. The more support for our cancer patients, the merrier!
Additional Resources
Learn more about the Woman to Woman program.
Woman to Woman program expands to breast cancer patients
-By the Spin for Gyn team