Hurricanes pose threat to medication availability
The summer months bring lots of things – heat, sun and hurricanes. With Arthur on its way to becoming a hurricane off the east coast, there's no better time to do some hurricane prep work around the house.
Medication is at risk during the summertime due to heat, but have you considered how water and displacement due to hurricane can impact your access to important health care?
Dr. Norman L. Sussman, associate professor of the Michael E. DeBakey Department of Surgery, who specializes in liver transplants, offers the following tips to keep your medication safe and available.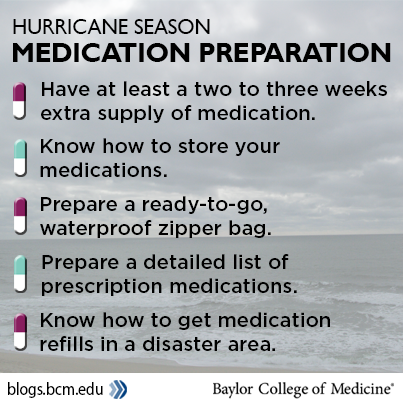 There's more you can do to prepare. Check out our hurricane prep kit checklist and get more advice from the Federal Emergency Management Agency.