Zika virus and public policy
Zika virus, a mosquito-borne infection, has captured international attention after news of devastating complications in pregnant women. While early attention focused on events in Brazil, Zika has spread northward and is anticipated to spread further into the United States. While local transmission has not yet occurred in the continental United States, the country has nevertheless seen over 1,000 cases of Zika, resulting from infections acquired either as a result of travel to an affected country or through sexual contact with a traveler. Here in Texas, 68 cases of Zika have already been confirmed, 20 of which are in Harris County.
Understandably, much attention has focused on the unique challenges affecting pregnant women infected with the disease. However, Zika presents broader policy implications that merit our attention. At Baylor College of Medicine Center for Medical Ethics and Health Policy, we are very interested in larger hospital and health agency policies that are critical in light of the unique characteristics of this infection.
These policies are especially important in Houston, a city with a world-class medical center comprised of multiple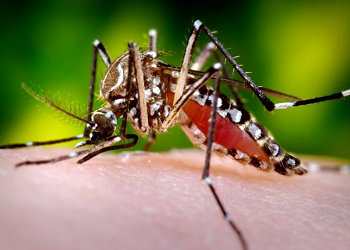 institutions. Surprisingly, there is no medical-center-wide consensus on how to address the anticipated influx of Zika infections. This is particularly concerning given the anticipated increase in mosquito activity during the summer months. Some of the important policy issues surround tissue donation and a potential deferral policy for donors, and surveillance to track the long-term effects of infection on young children who are still undergoing significant development in areas of the body the disease is most likely to impact.
Given that there is much we don't know about Zika, clinicians, researchers, and policymakers will have to work together to confront the virus. By working together, these important groups can contribute their expertise to policy decisions related to other mosquito-borne diseases that affect patients, including chikungunya and dengue.
In an increasingly globalized world, cities like Houston that have a tropical climate and conditions suitable for disease vectors are particularly vulnerable to outbreaks and will need an informed, unified plan to address them. This collaborative, multi-disciplinary and multi-institutional work is vital to protecting and promoting the health of area residents, now and in the future.
-By Stephanie Morain, Ph.D., M.P.H., assistant professor at the Center for Medical Ethics and Health Policy at Baylor College of Medicine