Reforming the Veterans Health Administration: Still awaiting bold legislation
The Senate's new omnibus bill, The Veterans First Act, will not significantly improve performance of the Veterans Health Administration (VHA). Without radical reform of VHA governance, leadership, structure, culture, and data systems, the Veterans First Act may even exacerbate problems we communicated to VA Secretary Robert McDonald and Congress last September. Soon after, a summary of our assessment appeared in the New England Journal of Medicine.
Compared to its peers, the VHA scores in the bottom quartile of 35 of 37 management practices, and the bottom quartile of every measure of organizational health. Without governance reform, the well-intentioned provisions of this bill will not be achieved, just as they have not been achieved previously when Congress has attempted to fix parts of a system that is fundamentally broken.  In addition, the Senate bill mandates multiple new reports to Congress.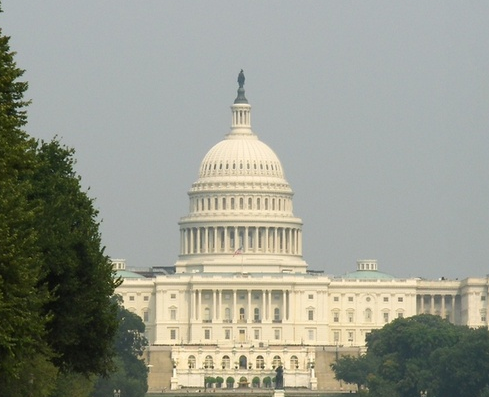 If anything, these new "big government," unfunded mandates will only add to the burgeoning VHA Central Office, resulting in a downward flow of increasingly onerous administrative burdens that will further diminish the ability of front-line health professionals to care for the needs of their patients.  Moreover, without funding to replace the antiquated, frequently manual, business systems and data tools, even the nation's most proficient professionals operating in an optimum organizational culture could not achieve the bill's stated objectives.
Our assessment recommended bold, transformational solutions to remedy the root cause issues that have stifled recommendations already detailed in 137 previous VHA assessments. Reform must start with the transformation of the current VHA from a bloated government bureaucracy into a highly functional, lean, non-profit, federal corporation led by an expert governance board. The corporation would be overseen by the president and Congress, but not micro-managed by either. Similar to private sector best practices, the board would empower regional and local leaders to deliver and coordinate care within local regions. Under such a structure all care would be VA care, but not all care would be provided in VA facilities or by VA providers.
These reforms would enable VA health care to once again be at the leading edge of health care in this country. Without such a systemic reform, we will see the continued weakening and ultimate disappearance of the VA health care system and the concomitant loss of health care expertise that is essential to serve the many unique health care needs of our veterans.
-By Dr. Brett P. Giroir, adjunct professor of pediatrics, tropical medicine, and medical ethics and health policy at Baylor College of Medicine