A tribute to Dr. Lindley Dodson, with love
On Jan. 26, our beloved pediatrician and friend, Dr. Lindley Dodson, was tragically and senselessly held hostage and murdered. I cannot believe I'm writing these words. And I cannot believe I'm describing our hero in the past tense.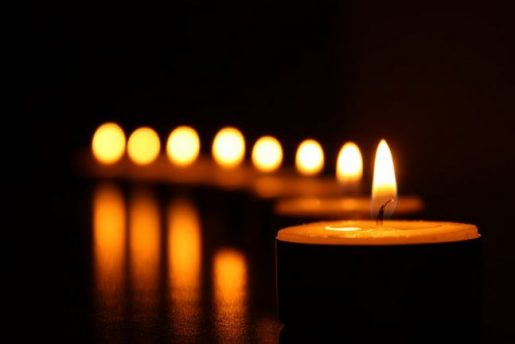 It is such a profound, multilayered loss that has left me, and anyone who has ever had the privilege of knowing her, absolutely devastated. It's impossible to make sense of such a senseless act. Horrific acts of gun violence previously felt like news headlines. While they deeply reverberated my core, it's a completely destabilizing experience when it hits this close to home.
Amidst recent reports of violence on the rise, I find myself asking how can we live in a world where this happens? Where schools and places of worship – and now a pediatrician's office – do not feel safe. The trauma is real and palpable. When I find myself spiraling, I try my best to catch myself, and switch my thinking to my new guiding mantra: What would Dr. Dodson do?
Love. Core to Dr. Dodson's being was boundless love. She told my girls at every appointment how much she loved them. I can hear her Louisianan voice entering the exam room "Hey friend! Where's my little lovebug? Who's so big? I love you!"
We bonded over the years and shared many intimate moments that only a pediatrician, and real friend, would share. As a new mother, I especially remember my first newborn appointment with her. How overwhelmed and completely insecure I felt. While she was the doctor of our children on paper, she felt just as much as my own doctor, partner, and coach.
She put her arm around me, checking in to see if I was taking care of myself, had the support I needed, and told me I was "crushing it" and it will only get better. I see the significance of the pediatrician's unique role in this sensitive postpartum period, and I still remember how she made me feel so understood, reassured, and loved.
I also find myself asking: How would Dr. Dodson live? She was and is larger than life. She represented the best in all of us and what we aspire to be. She was purely joyful, had the most infectious laugh, and did not take herself too seriously.
Yet she was also serious, a bold leader, and the owner of her medical practice. She sent regular COVID-19 updates to the practice's patients that were the perfect blend of clinical data and parenting support. She ended every message with a reminder to enjoy the little things and have a dance party. She was whip smart, a medical expert. She was present, ever so present. She was real, she related, and through that relating, formed deep and lasting and personal connections.
I am just one of countless grateful patients upon whom she has left an indelible impact. And if we can do anything to channel our inner Dr. Dodson, to feel and share such genuine love, to elevate our ability to connect and communicate, and to be present with ourselves and one another, then I feel like we are helping keep her light shining ever so bright.
If you pray, please pray for Dr. Dodson's family, her husband and three beautiful children, and her fellow staff. If you advocate, please champion for firearm safety. And if you can give, please consider honoring Dr. Dodson's legacy through these two foundations. May her memory be a blessing and inspiration to us all.
-By Lindsay Zausmer Feuerman, manager, business strategy and development, Center for Medical Ethics and Health Policy at Baylor College of Medicine