Difficulty swallowing can indicate more serious problem
There are a number of reasons why people may have difficulty swallowing (also known as dysphagia) – ranging from a simple sore throat or tonsillitis, to throat or esophagus cancers.
June is National Dysphagia Awareness Month. Probably the most common cause of dysphagia is a sore throat related to a respiratory infection or tonsillitis, which is usually associated with other symptoms that only last a few days when treated. When dysphagia continues or gets worse with time, it's cause for concern. Immediately you need to be able to swallow in order to have nutrition and stay hydrated.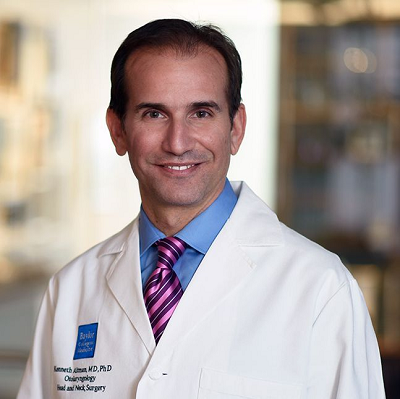 The way that you swallow is also important since food or liquids can go into your windpipe (or lungs) instead of your foodpipe (esophagus), resulting in aspiration that can lead to pneumonia. The underlying reason for progressive dysphagia is ultimately important, as there could be an esophagus ulcer or even larynx or esophagus cancer.
Be sure to notify your physician if you're having persisting or progressive dysphagia. Since gastroesophageal reflux disease (GERD) is among the most common causes for dysphagia in middle age, a few facts should be considered:
You may still have GERD without the typical symptoms of heartburn, regurgitation and bitter taste. Atypical symptoms are dysphagia, cough, throat clearing behavior or a sensation of a lump in the throat.
Dysphagia is considered a warning sign if present with GERD and is more likely to be associated with an ulcer or tumor. Other warning signs are unexplained weight loss, coughing or vomiting blood.
You're at a higher risk for having GERD or cancer if you smoke and drink excess alcohol. Healthier living includes stress management, a healthy diet, and avoidance of smoking, alcohol abuse and caffeine.
Additional Resources
To schedule a visit with a Baylor otolaryngologist, call 713-798-5900 or request an appointment online.
Reducing your risk for esophageal cancer
 – By Dr. Kenneth Altman, professor of otolaryngology and director of the Institute for Voice and Swallowing at Baylor College of Medicine