Throwback Thursday: Conference Period
Medical students don't spend all their time studying and seeing patients. At least back in 1963, it was common for students to assist the Baylor College of Medicine faculty and staff with certain tasks during their clinical clerkships.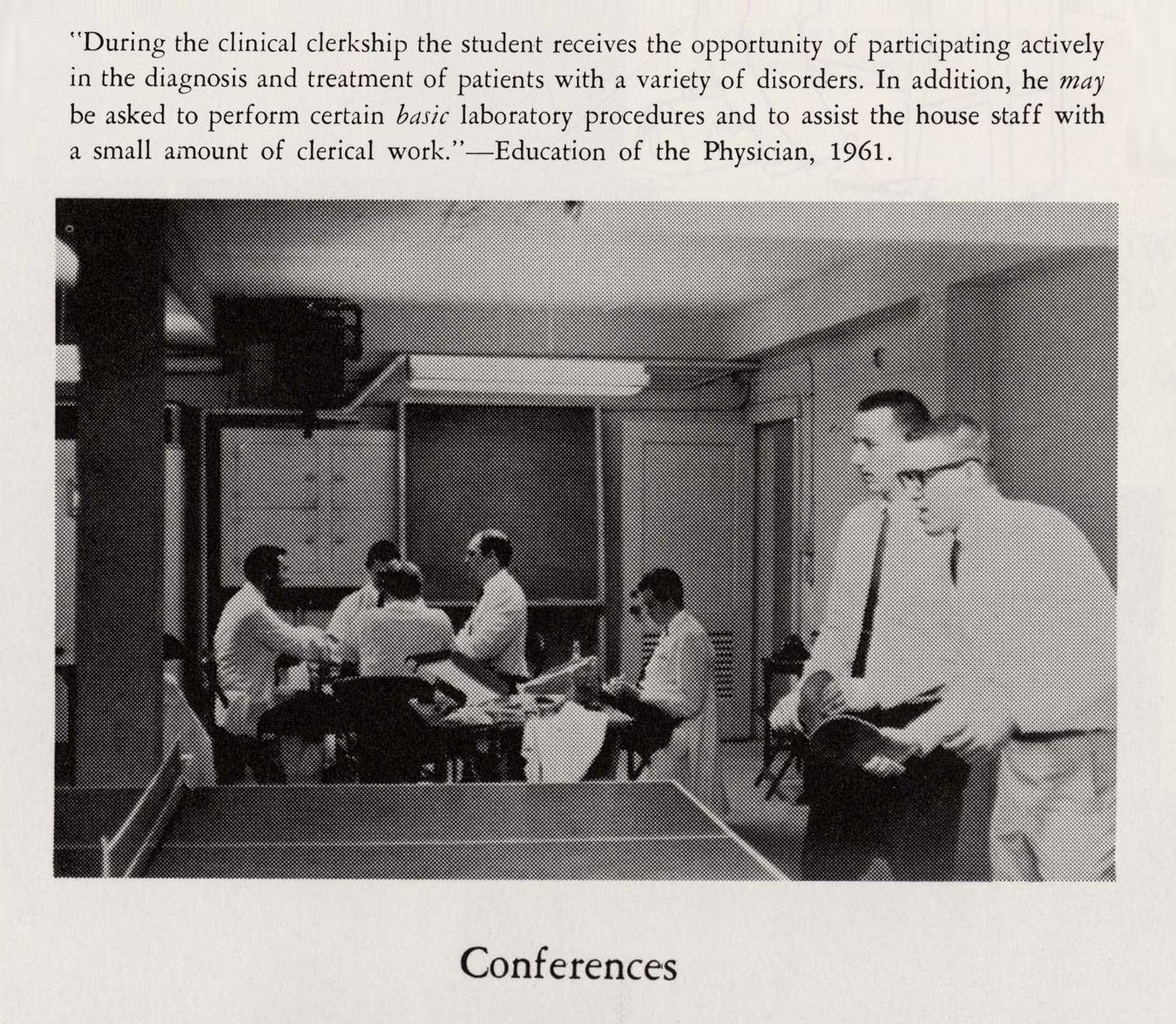 Here we see an excerpt from a book about medical education along with a tongue-in-cheek example of some of the tasks the students were assigned. Though we're not sure what ping pong has to do with medical education…
Also shown on this page of the 1963 Aesculapian Yearbook, courtesy of the Baylor College of Medicine Archives, were students doing huge loads of paperwork, working in a lab, assisting the house staff, napping and finally, seeing a patient.
By Andy Phifer