Throwback Thursday: What's going on here…
A doctor comes around the corner to find his colleague putting a patient through a very interesting test, in this photo from the 1965 Aesculapian yearbook, courtesy of the Baylor College of Medicine Archives.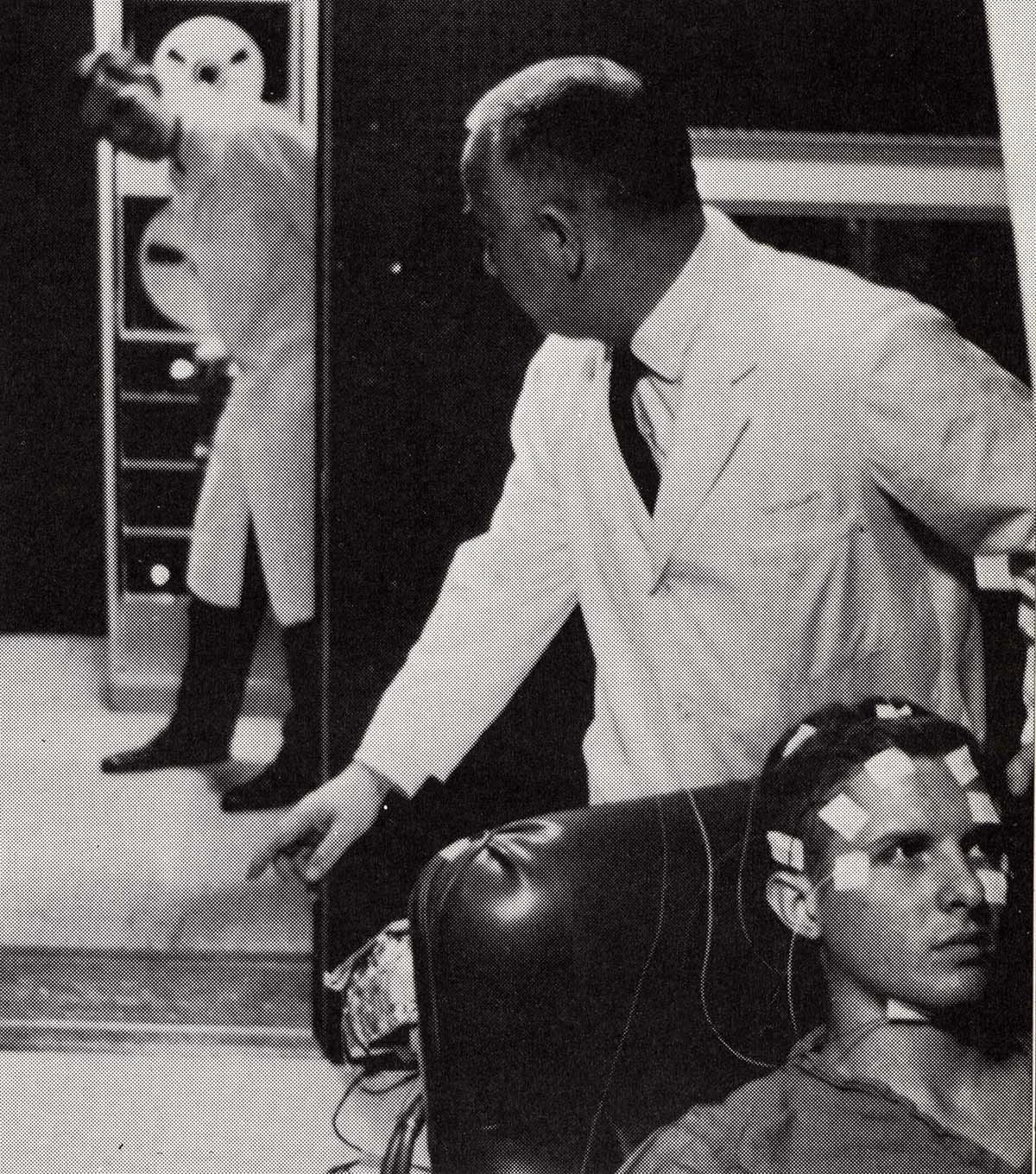 We know the patient in the chair is getting an Electroencephalography (EEG) test, which is used to record electrical activity in the brain. Only, the way the two doctors are standing and the expression on the patients face sparks the imagination, doesn't it? What is the patient looking at or thinking about? Why does the doctor closest to the camera look surprised by the other?
Leave a comment here or on our Facebook or Twitter pages with your best idea about what's going on.
-By Andy Phifer