City of Houston recognizes Metastatic Breast Cancer Awareness Day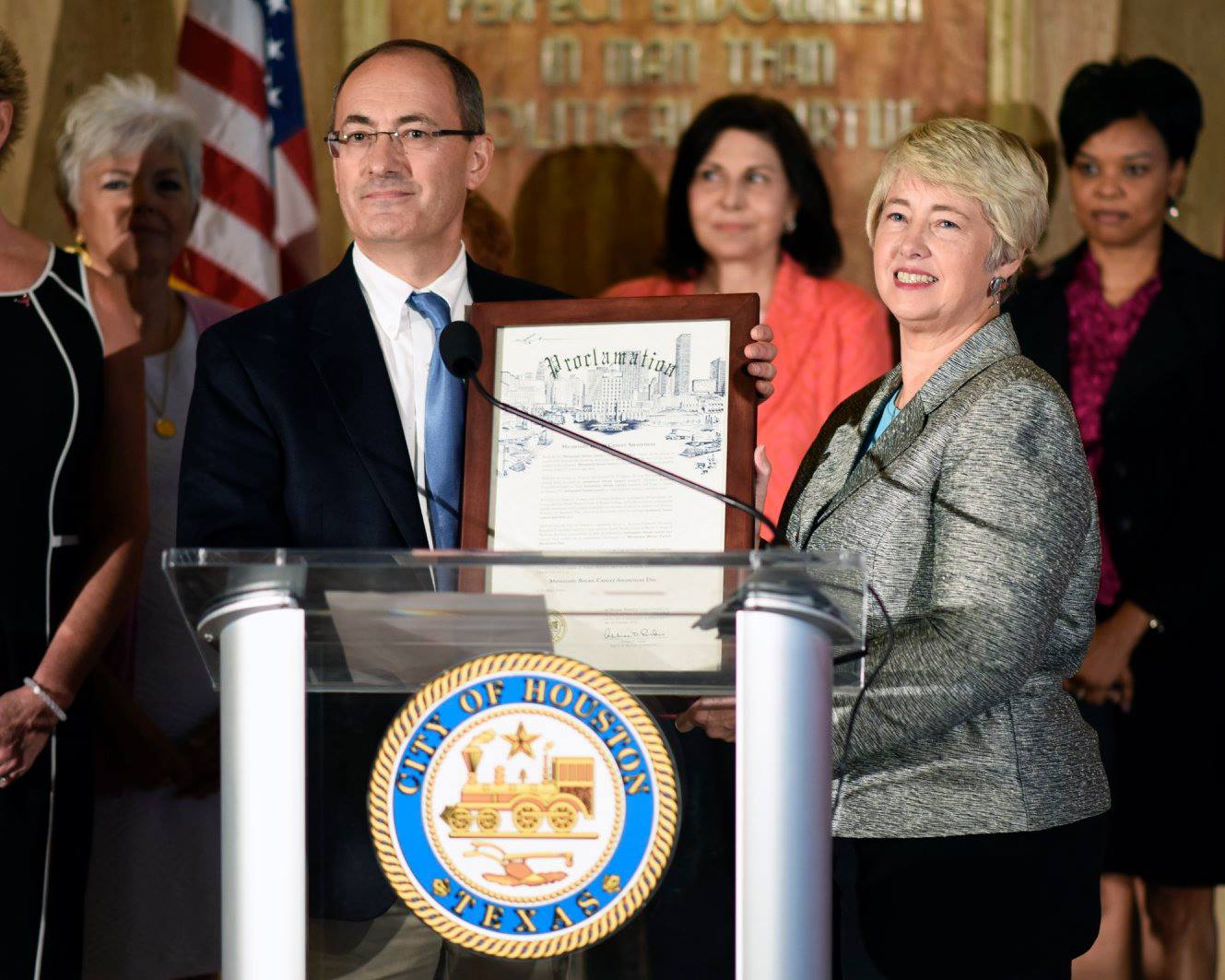 The City of Houston has recognized today, Oct. 13, as Metastatic Breast Cancer Awareness Day, a day to honor those dedicated to helping individuals impacted by the disease and improving outcomes for metastatic breast cancer.
City officials recognized the day with an official proclamation presented to local organizations including Susan G. Komen® Houston, the Lester and Sue Smith Breast Center at Baylor College of Medicine, and Theresa's Research Foundation yesterday at City Hall.
Metastatic breast cancer is one of the deadliest forms of the disease. It is caused by the spread of cancer cells beyond the breast to other parts of the body.
Additional Resources
See more photos from the event on Facebook.
See video from the event with a report from KPRC Reporter Haley Hernandez.
-By Glenna Vickers