Throwback Thursday: The Quiz Master
These days, if someone tells you that they're a quiz master you might think they host a pub trivia game, or perhaps like to play along from home with the contestants on Jeopardy. Not so 100 years ago.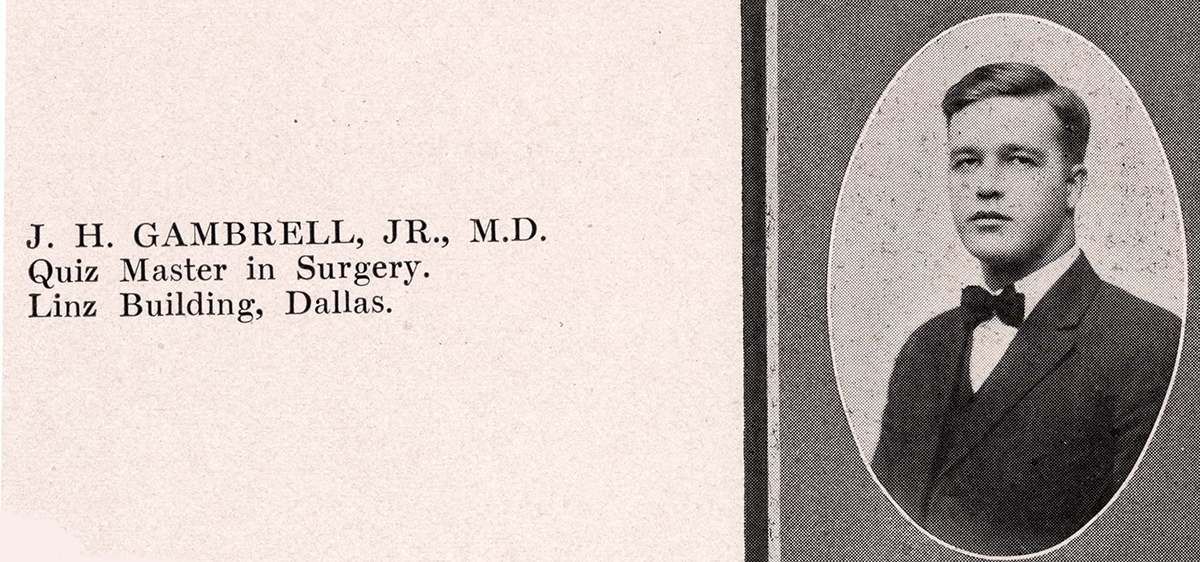 As we see from the 1913 Baylor University Round Up yearbook, courtesy of the Baylor College of Medicine Archives, the term "quiz master" is a title for a certain class of medical instructor from that time period who tested students on their knowledge.
Remember that one for your next game of Trivial Pursuit.
By Andy Phifer