Baylor number one among medical schools in national recycling competition
When it comes to the RecycleMania competition, Baylor College of Medicine is number one among U.S. medical schools.
"Baylor is a leader in education, research and healthcare, but it also strives to be a leader in the community and recycling is part of that," said Gabi De la Rosa, Resource Stewardship and Sustainability coordinator at Baylor.
RecycleMania is a nationwide competition among colleges and universities to promote recycling and waste minimization.
See Baylor's 2017 RecycleMania results below.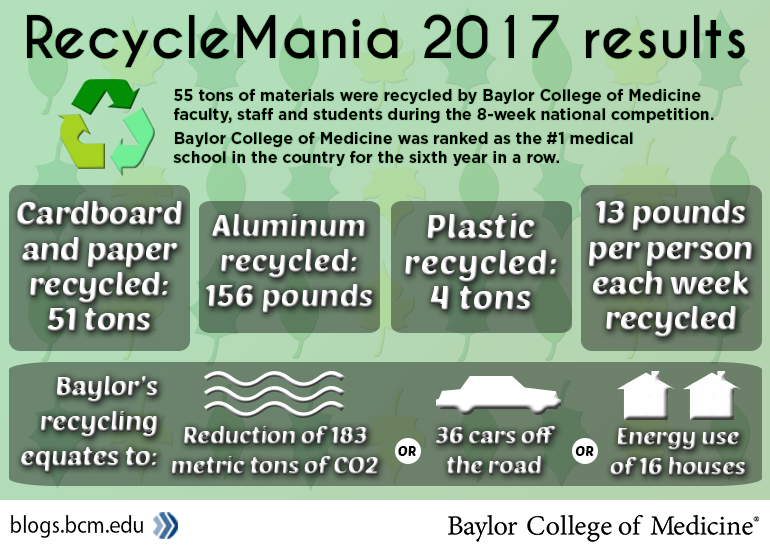 Opportunities to recycle have become more available in recent years, and De la Rosa encourages everyone to reduce waste beyond work and home.
"Recycling is now available at many public places. Look for recycling bins at grocery stores, sporting arenas and public places. As Houstonians, we are lucky that recycling is available to us and although we can always strive to recycle more, we're at a great starting point."
-By Nicole Blanton and Andy Phifer