Throwback Thursday: Nap Time
Hey, dear readers. How are you doing? Probably ready for a break, huh? As the year marches on and the promise of some nice winter holidays looks to be just over the horizon, it can be easy to start to feel the need to have a rest.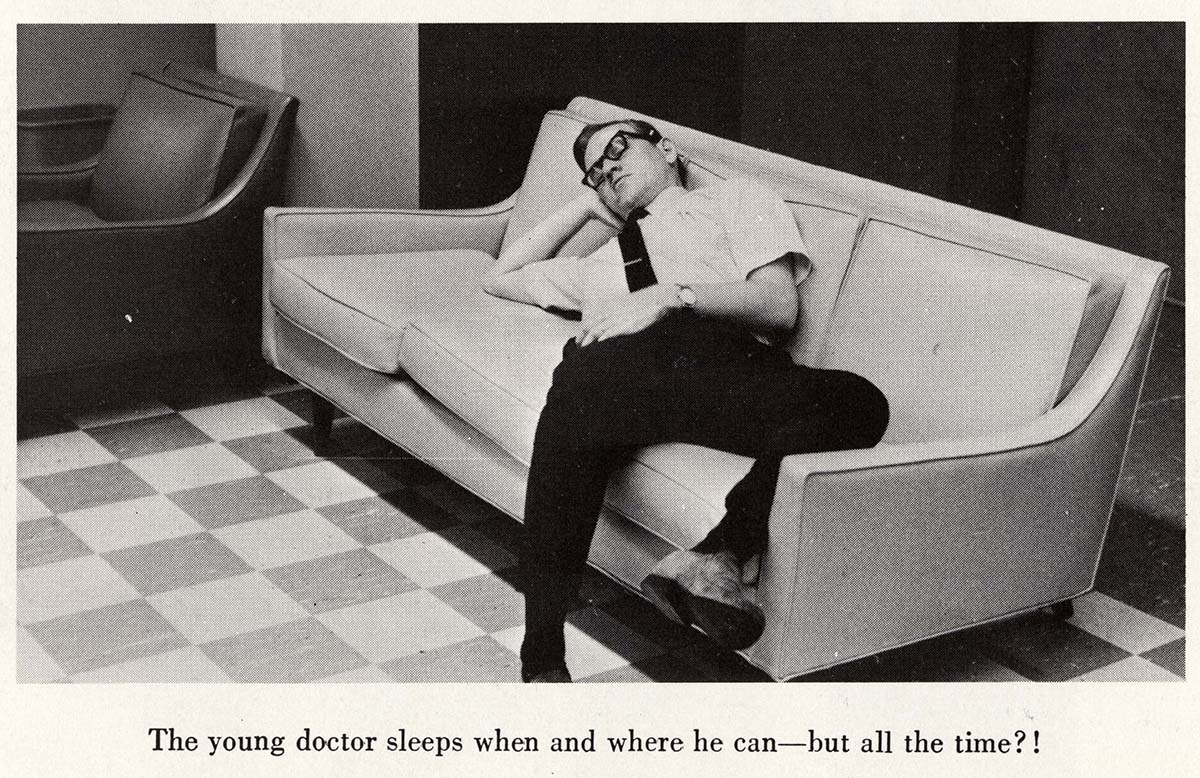 From this 1967 photo from the Aesculapian Yearbook, courtesy of the Baylor College of Medicine Archives, a young doctor gets a nap before (or after?) a long day. Sometimes you take what you can get.