Above and beyond: Breast cancer treatment for the whole person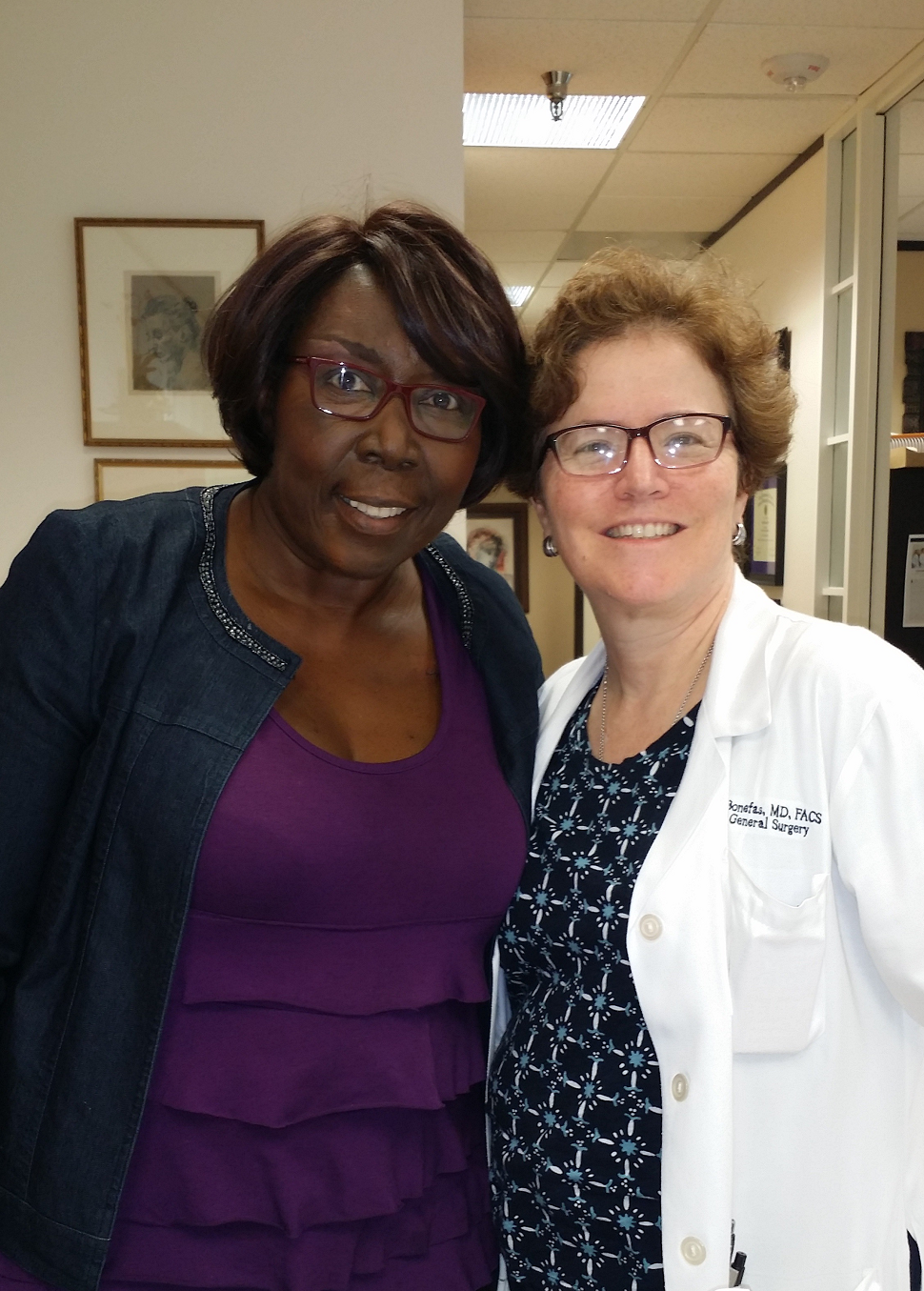 Stephanie D. Miller knew breast cancer ran in her family, and with her dense breast tissue, she was religious about getting her annual mammogram. She even opted for a 3D scan for clearer results.
However, after years of clean scans and occasional cysts, she felt a lump in her breast while in the shower. Immediately, she knew this one was different.
"That fateful Friday, I called my primary care physician. When I visited her the following Monday, she scheduled me for a mammogram and ultrasound. When an opening for a biopsy became available the next day, I knew it wasn't going to be good news," she said.
When her biopsy results came back, Stephanie was diagnosed with an aggressive triple negative breast cancer in her right breast and a lymph node, only seven months after her most recent mammogram. When she asked what to do next, she was referred to Dr. Elizabeth Bonefas, a breast surgeon at Baylor College of Medicine, for a surgical oncology consultation.
"When I met with Dr. Bonefas, she mentioned a scientist and oncologist at Baylor who studies my type of breast cancer specifically, so she arranged an appointment with Dr. Matthew Ellis," she said.
Ellis met with Stephanie and her husband to map out her treatment plan. She started chemotherapy a few days later.
As Stephanie went through 19 rounds of chemotherapy, she experienced many of the side effects that are associated with the treatment, including hair loss, diminished taste, chronic fatigue, bone pain and trouble maintaining her white blood cell counts.
"What most impressed me about my care under Dr. Ellis's direction was the dedication to treating me beyond my breast cancer. He treated the whole patient – the disease and its psychological effects."
When Ellis noticed Stephanie showing signs of depression from treatments and debilitating fatigue, he arranged for her to meet with Courtney Vastine, a social worker who served as her therapist. She was also referred to a nutritionist and support groups, including yoga.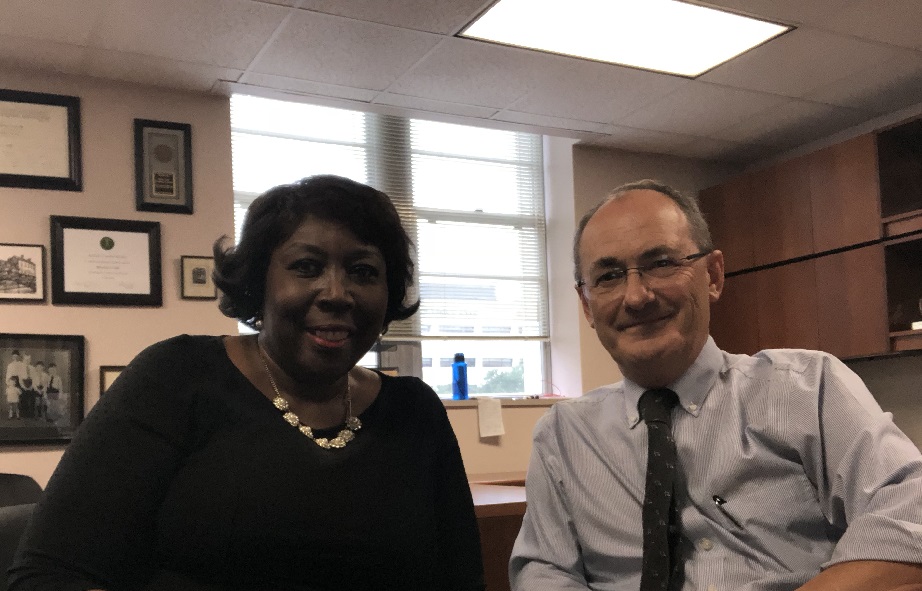 "The entire team, including the nurse practitioner and medical assistants, were like family and easily accessible."
When Stephanie had surgery to remove her tumor, the pathology report indicated that a small amount remained in a lymph node and those were removed as well. She underwent a second round of chemotherapy, which brought with it a second bout of hair loss, more fatigue, and later, lymphedema.
Following her radiation course, Ellis proposed a preventative therapy for metastatic patients that had promising results in triple negative breast cancer – the chemo pill Xeloda. Other than some temporary skin discoloration, Stephanie is grateful for the results so far.
"I'm so thankful for the opportunity and for everything I have experienced at Baylor – it's the kind of comprehensive care you can only receive at an academic hospital," she said. "Dr. Ellis provided one-on-one care and access to cutting-edge therapies and resources that I might not have otherwise heard about."
Stephanie's latest scan was clear. She spends her free time volunteering as an educator and support system for other women with breast cancer in her community.
-By Allison Mickey