Breaking bad moods with these tips
We're all human, and we all feel a little blue sometimes. And for many people, it isn't easy to get out of a bad mood.
Dr. Sanjay Mathew, associate professor in the Menninger Department of Psychiatry and Behavioral Sciences at Baylor College of Medicine, has some advice on pulling out of a blue mood.
"Everyone has difficult situations so it's how you react to it that is important. Do you react with alarm and fear or are you able to cope and manage it?" said Mathew.
Check out the rest of his advice. But first, remember there is a difference between anxiety and depression. If these tips don't work for you, it may be wise to consult a doctor or therapist.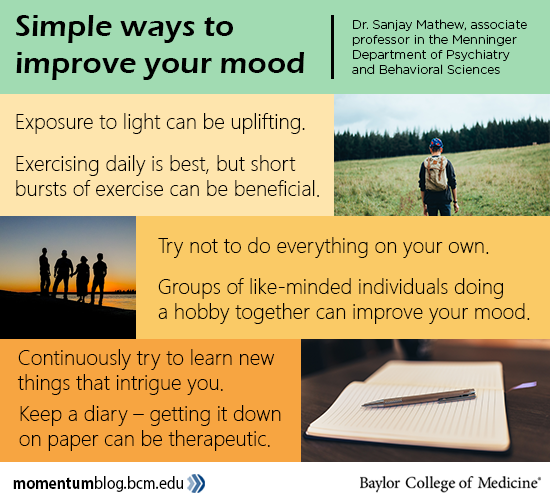 See even more tips on managing stress and improving your mood.
-By Andy Phifer