Women to find support from survivors with new Woman to Woman program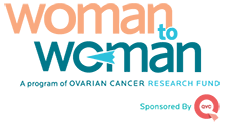 A cancer diagnosis can be an isolating and scary experience. Starting May 4, patients from the Texas Children's Pavilion for Women and Harris Health System's Smith Clinic diagnosed with gynecologic cancer can find emotional support through Baylor College of Medicine's new Woman to Woman program.
The program connects gynecologic cancer survivors with newly diagnosed women. The survivors provide emotional support while mentoring, encouraging and empowering participants. The program is also an opportunity to share information and resources about the disease.
"Physicians and other healthcare providers can explain a diagnosis or a procedure in great detail, but this does not compare to hearing the testimony from a patient who has actually experienced it," said Dr. Marian Yvette Williams-Brown, assistant professor of obstetrics and gynecology at Baylor.
This program is free for patients and is a professionally led, volunteer-driven support, education and advocacy model for women undergoing treatment for gynecologic cancer.
Volunteers are trained by a medical social worker using materials designed by the Ovarian Cancer Research Fund. Woman to Woman supports all phases of treatment, recurrence and recovery.
"Our program is currently training four mentors," said Courtney Vastine, medical social worker and program coordinator for the Woman to Woman program at Baylor. "Each mentor goes through a thorough selection process. We are on-point for the starting amount of volunteers, especially compared to other Woman to Woman programs across the country."
Williams-Brown and Dr. Celestine Tung received a $50,000 grant from the Ovarian Cancer Research Fund to initiate this program.
Interested in supporting or participating in the Woman to Woman program? Contact Courtney Vastine at 832-826-3748 for more information.