Throwback Thursday: Rodeo Time
It's hard to believe that March is already here. For many Houstonians, March signifies an exciting event – the Houston Livestock Show and Rodeo. Check out this photo from the 1994 Aesculapian Yearbook, courtesy of the Baylor College of Medicine Archives.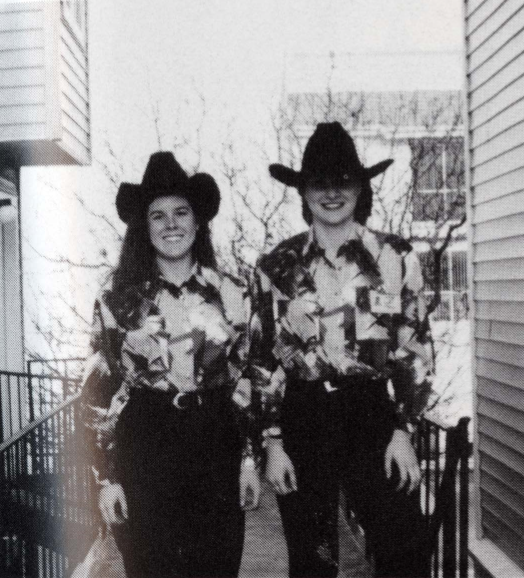 Baylor students Allison and Debbie were definitely ready to have some good ole' rodeo fun. On March 3, members of the Baylor community will dress up in their best western gear to celebrate Go Texan Day, which kicks off Rodeo Houston festivities. Be sure to check out Baylor social media tomorrow to see this year's fashions and take a look at photos from Go Texan Day 2016.
–By Nicole Blanton