Throwback Thursday: The social hour
When you spend enough time studying or working with the same people, you end up doing everything with them. That's especially true on a college campus.
In this photo from the 1956 Aesculapian yearbook, courtesy of the Baylor College of Medicine Archives, members of the Baylor community sit for a meal and a cup of coffee.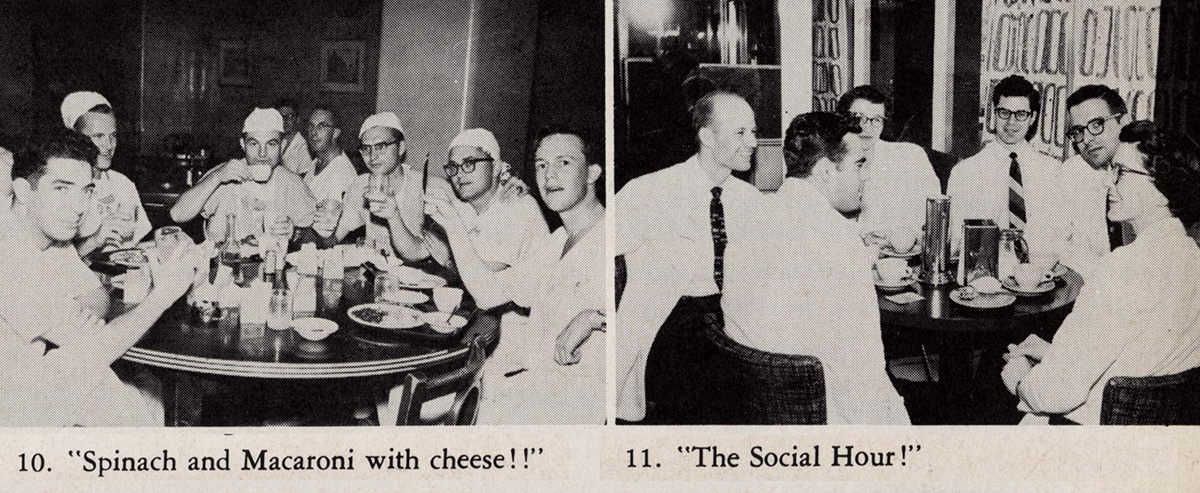 These days, Baylor students, faculty and staff can be seen gathering in cafeterias for lunch or grabbing a much-needed coffee at locations throughout the Texas Medical Center. Like it was in the 50s, the medical center is a like a small community, with restaurants and hotels all around – good for both medical personnel and visitors alike.
By Andy Phifer