Bowling for a cause: Event supports Houston-area nonprofits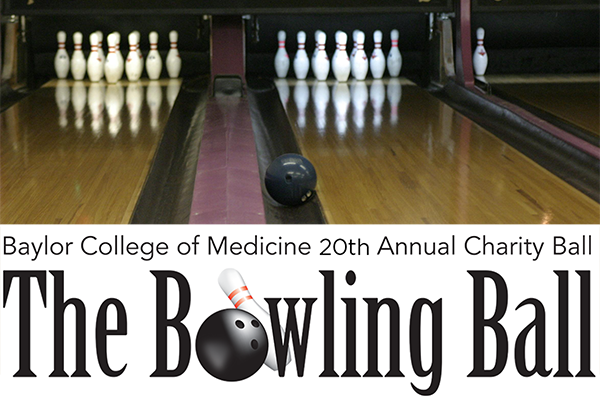 As a first-year medical student at Baylor College of Medicine, I've had the opportunity join my classmates in volunteering at the H.O.M.E.S. Clinic. Entirely student-run since 1999, the clinic provides healthcare services and social resources to the homeless population of Houston.
The clinic is a collaborative effort between Baylor, UT Health Science Center at Houston, the University of Houston College of Pharmacy, and Healthcare for the Homeless. Together, physicians and student volunteers have attended to the needs of over 4,000 patients since the clinic's opening.
I have witnessed and helped care for men and women who, as a result of a series of unfortunate circumstances, struggle daily to find shelter and maintain their physical and mental health.
The patients we treated were so grateful for the resources H.O.M.E.S clinic was able to provide, one patient told me that she felt comfort knowing someone was there looking out for her in such a harsh world.
The chance to volunteer at the clinic was an invaluable learning experience for me. Based on my own observations, I know the patients could definitely benefit from a larger selection of medications.
One of the ways Baylor students are helping support the clinic is by raising money through the annual Bowling Ball. Now in its 20th year, students at Baylor have held an annual charity event that evolved from a more traditional charity gala.
For the past two years, students have organized the Bowling Ball, which has been immensely popular.
Join us for a night of bowling, food, music, silent auction, and family fun organized by Baylor students on March 13 at Palace Bowling Lanes from 6:30 – 9 p.m. The event is open to the public.
Proceeds from the event will also benefit the local "Camp For All" Foundation.
Camp For All was started in 1998 through the combined efforts of two Houston-area physicians and a dedicated parent of a child suffering from cancer. The foundation works with more than 60 non-profit organizations to provide a memorable camp experience for children and adults battling trying illnesses like cancer, cerebral palsy, multiple sclerosis, autism, spinal cord injuries, HIV and more.
Tickets can be purchased online . If you are unable to attend the event but would still like to make a contribution, donations can also be made online.
If you have any questions about our charities, the donation process, or the event itself, please feel free to contact me at (832) 797-4281 or via email, Kristen.Carroll@bcm.edu.
Additional Resources
Camp puts smile on faces of patients at cleft clinic
Link to press release TK
–By Kristen Carroll, MS1 at Baylor College of Medicine