Throwback Thursday: Timeless style
When it comes to style, the men of Baylor College of Medicine have it locked down.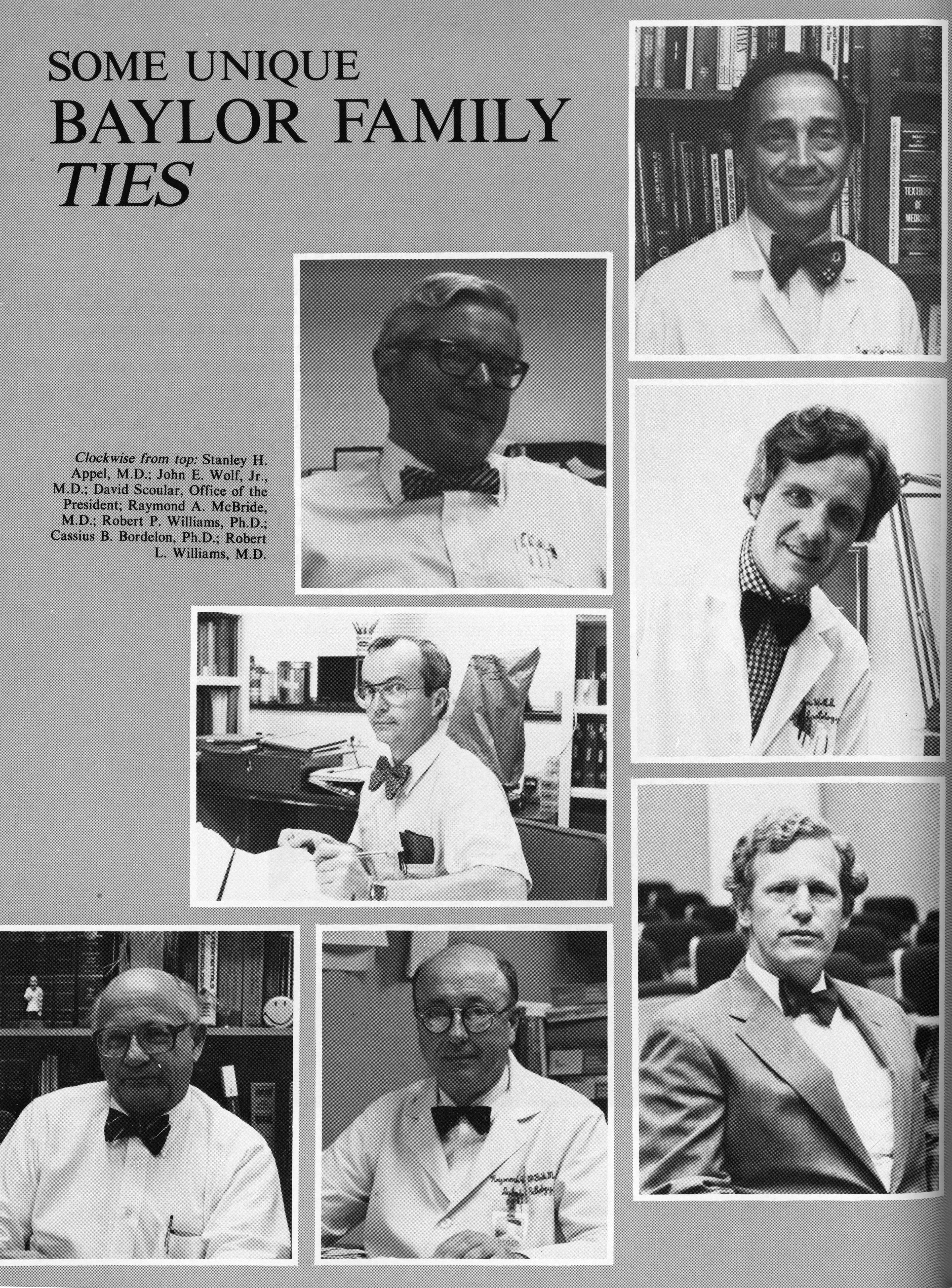 This week's photo, courtesy of the Baylor College of Medicine Archives, comes to us from the 1985 Aesculpaian Yearbook.
While styles may change, a bow tie always makes an impact. Who is your favorite dapper doctor at Baylor? Let us know in the comments below.
Check out more styles from the past:
In 1913 tall, stiff rounded collars were all the rage.
Collar and tie? Must be Friday luncheon at the center.
Don't miss these early 1990s styles complete with acid wash.