Throwback Thursday: Counting cards
After a hard day of studying medical texts, this group of students decided to unwind by studying some cards.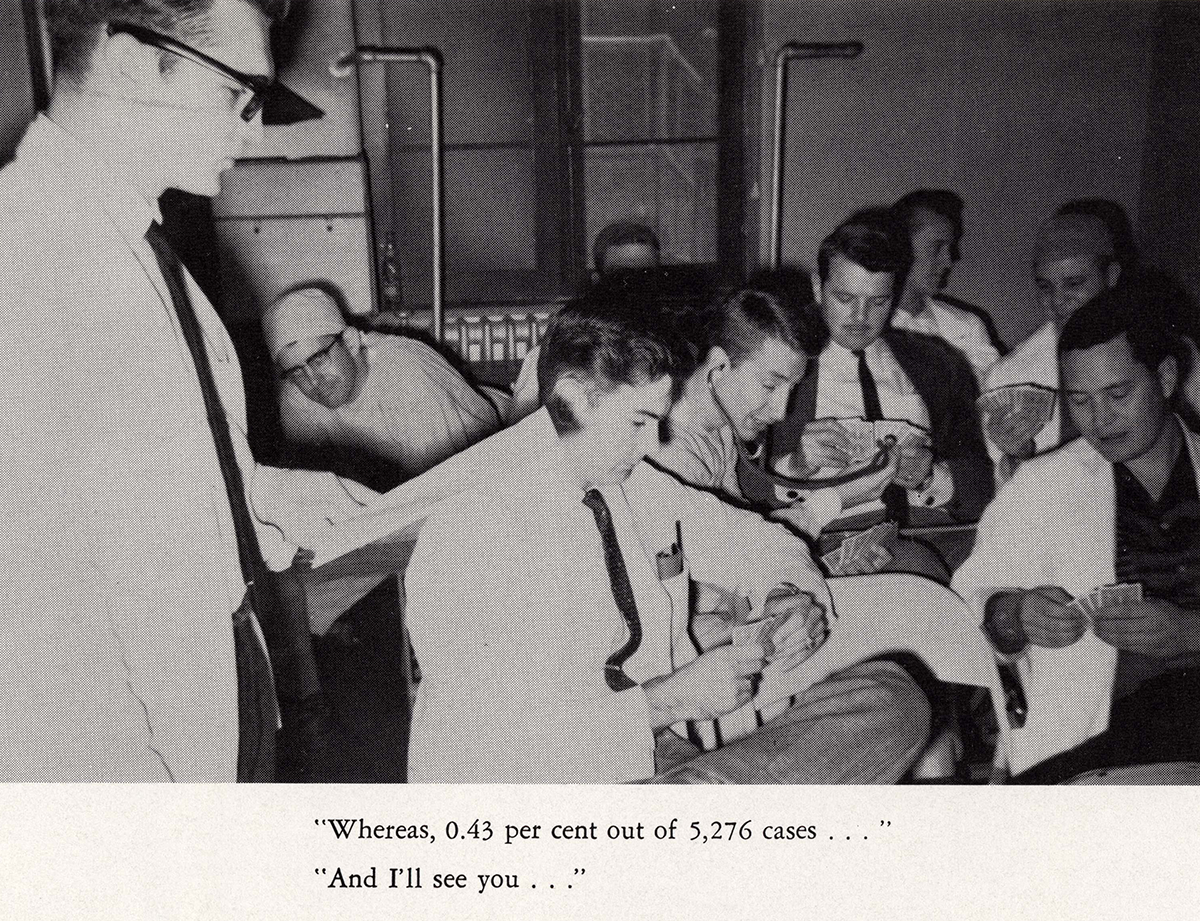 This photo from the 1959 Aesculapian yearbook, courtesy of the Baylor College of Medicine Archives, shows a group of unidentified seniors enjoying their down time. And even though it looks like someone wasn't ready to stop going over some notes, the rest were ready to relax.
Also, notice the student in the middle with his eyes closed, holding a stethoscope to his opponent's cards? He must've missed the lecture on how stethoscopes work.