Throwback Thursday: They are ready for some football
Football season returns today. For many Texans that means buying a new TV, getting a fantasy football team prepared and stocking up on snacks for game day.
Baylor College of Medicine had an intramural football team for a few years.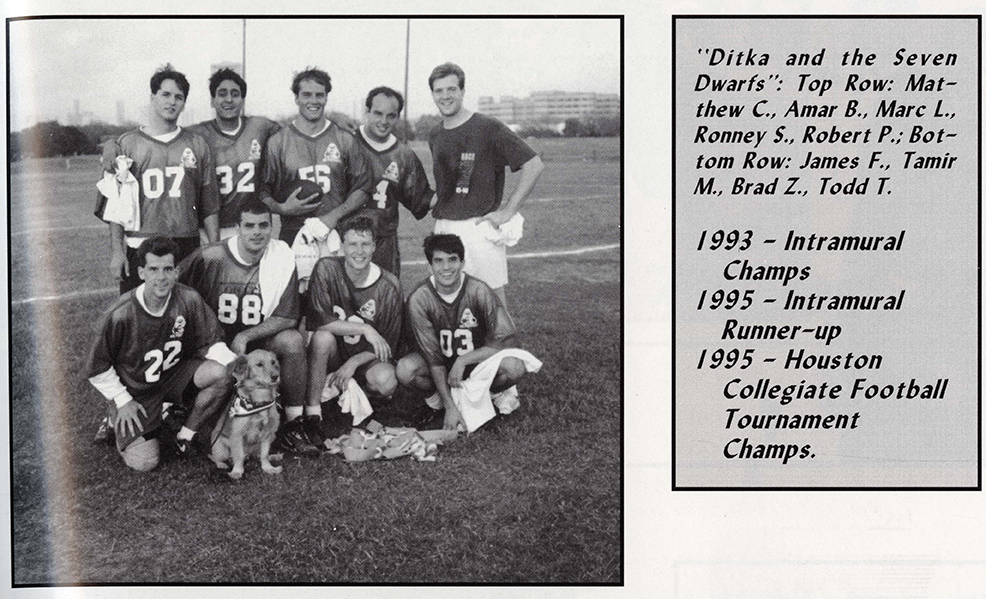 Pictured in this 1996 photo from the Aesculapian Yearbook, courtesy of the Baylor College of Medicine Archives, we see a team of players (and their mascot) posing for a team photo before another, hopefully victorious, season.
If you're playing football and need some help getting back on the field, our sports medicine specialists are here to help.
–By Andy Phifer