Skip sugar to help keep skin wrinkle-free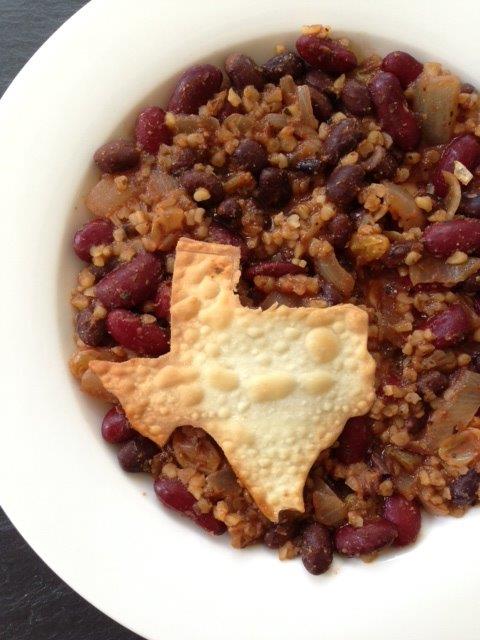 Don't let all the Halloween candy make your skin look spooky. Dr. Rajani Katta, professor of dermatology at Baylor College of Medicine, says certain foods— not just sweets— can cause "sugar sag," where skin loosens and wrinkles.
"The idea behind preventing sugar sag is 'better skin from the inside out,'" said Katta. "What you eat affects your skin."
She says taking care of your skin is easy and incorporating more fruits, vegetables, herbs and spices into your diet will help prevent wrinkles and other visible signs of aging.
Try her healthy Texas four-veggie chili for dinner before trick-or-treating this year.
Ingredients
2 Tbsps. olive oil
1 medium onion, chopped
½ cup golden raisins
1 8 oz. can tomato sauce
2 tsps. vinegar
2 tsps. each: basil, oregano, garlic powder
1 tsps. each: salt, cumin
½ tsp. chili powder
1 bay leaf
1 16 oz. can red kidney beans
1 15 oz. can black beans
½ cup bulgur
1 cup water
Directions
Heat oil in saucepan on medium to high heat. Add onions and sauté until golden.
Add raisins and stir.
Add tomato sauce, vinegar and spices. Cook for 2 minutes, stirring occasionally.
Add remaining ingredients and turn heat to low. Cover and let cook for 10 minutes, stirring occasionally.
Additional Resources
Looking for more recipes and tips to help your kids eat their vegetables? Check out Dr. Katta's blog Project Veggie.
Learn more about "sugar sag" and how to avoid it.
Have kids with diabetes? Get our experts' advice for a healthier Halloween.