Students come to Baylor College of Medicine to learn the art of medicine, but if they look closely they may get an art education as well.
We've highlighted works of art that adorn the front of the College, sculptures that captivate and honor, as well as the artwork of our students. Today, we look at pieces that didn't originate with a traditional artist, but in a laboratory.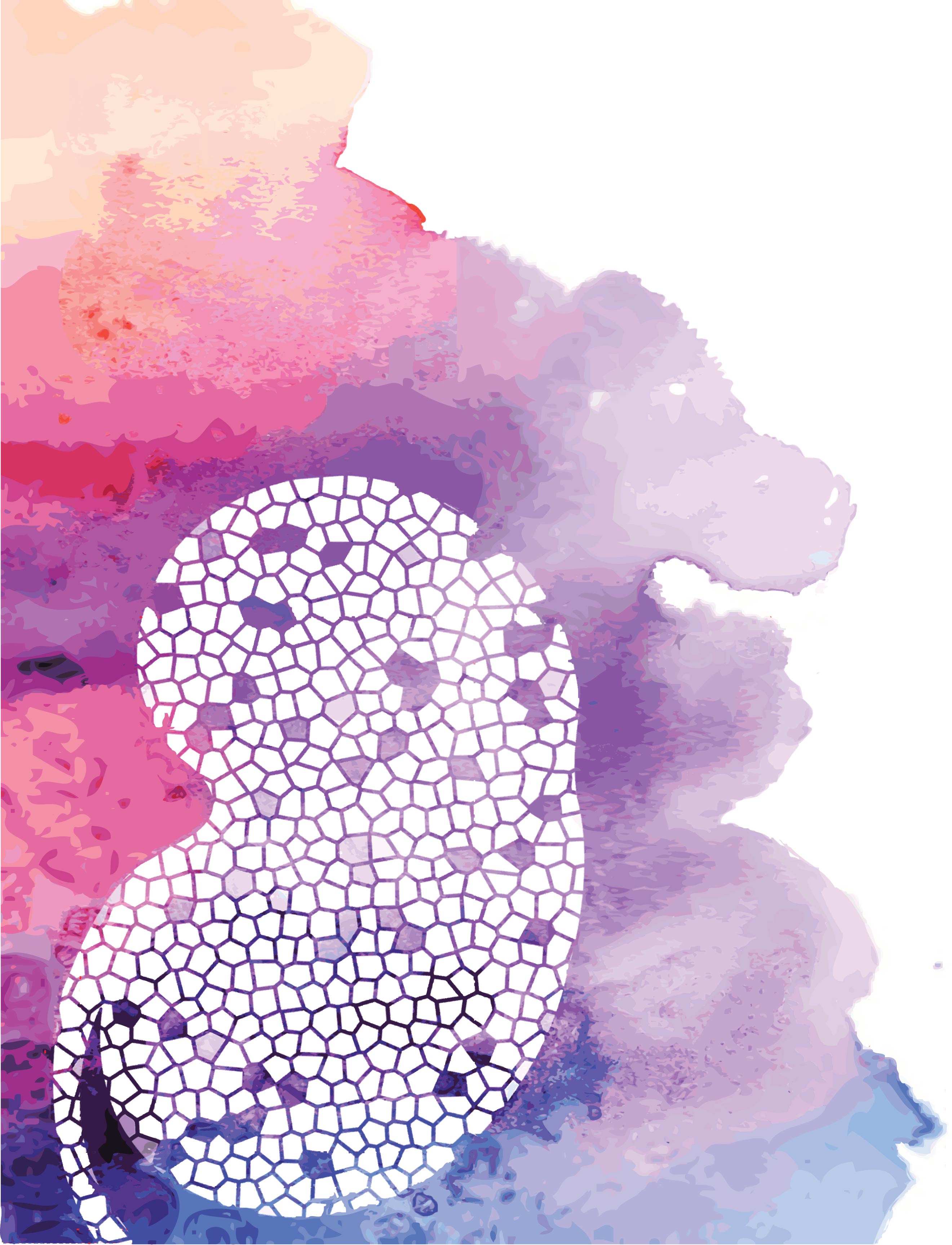 This cover illustration for the Sept. 8  edition of Cancer Cell highlights research from an international collaboration lead by Baylor College of Medicine's Human Genome Sequencing Center.
A Baylor College of Medicine-led collaboration found clues about genetic alterations that may contribute to a rare form of kidney cancer, providing new insights not only into this rare cancer but other types as well. Read more.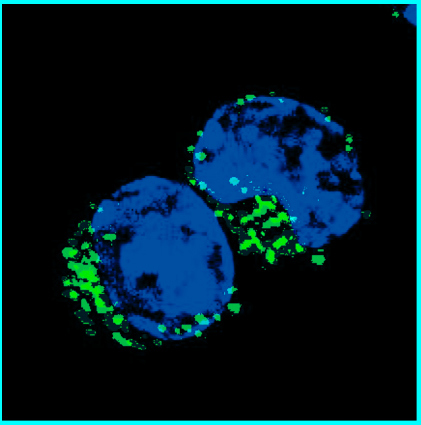 More than blue and green blobs. This molecular process has saved millions of lives.
Our researchers find that memories don't just happen in the brain – our immune system also can maintain long-term memory against viruses.
Previously unexplained, researchers at Baylor have shown that autophagy, the process responsible for regulations, synthesis and degradation of cellular components, plays a crucial role in our immune system. Read more.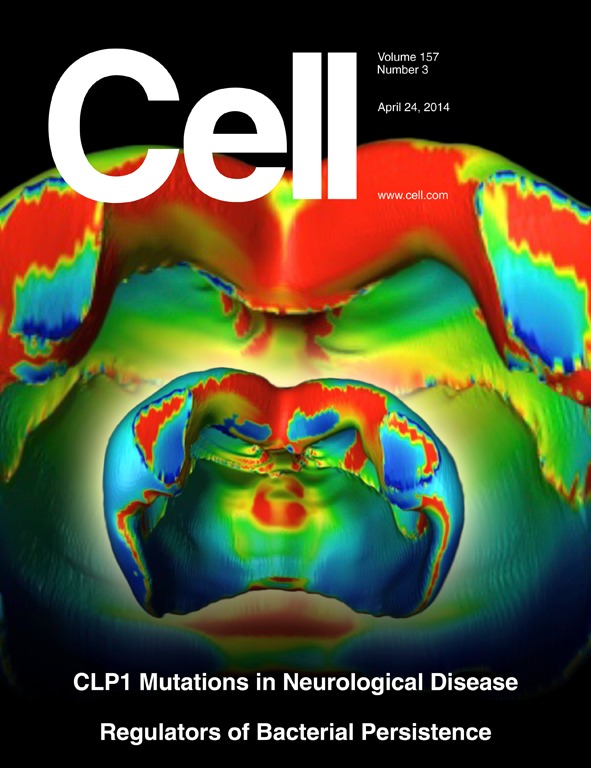 An MRI image that maps and color codes cortical thickness helping to reveal the effects of a novel gene associated with a neurological disorder of peripheral and central nervous systems is show on the cover of the journal Cell.
An international team led by scientists at Baylor discovered a novel gene, CLP1, associated with a neurological disorder affecting both the peripheral and central nervous systems. Read more about the research and its significance.
Additional Resources
Learn more about the Art of Baylor.
Get an in-depth look at research being conducted at Baylor in From the Labs.