Throwback Thursday: Texas Medical Center Chartered
It was 72 years ago yesterday that the Texas Medical Center was chartered. Baylor College of Medicine, then known as Baylor University College of Medicine, was there from the start, and from that small seed in the middle of a forest a massive medical community was formed.
The history of the Texas Medical Center has been told before, but it is always worth looking back to our roots.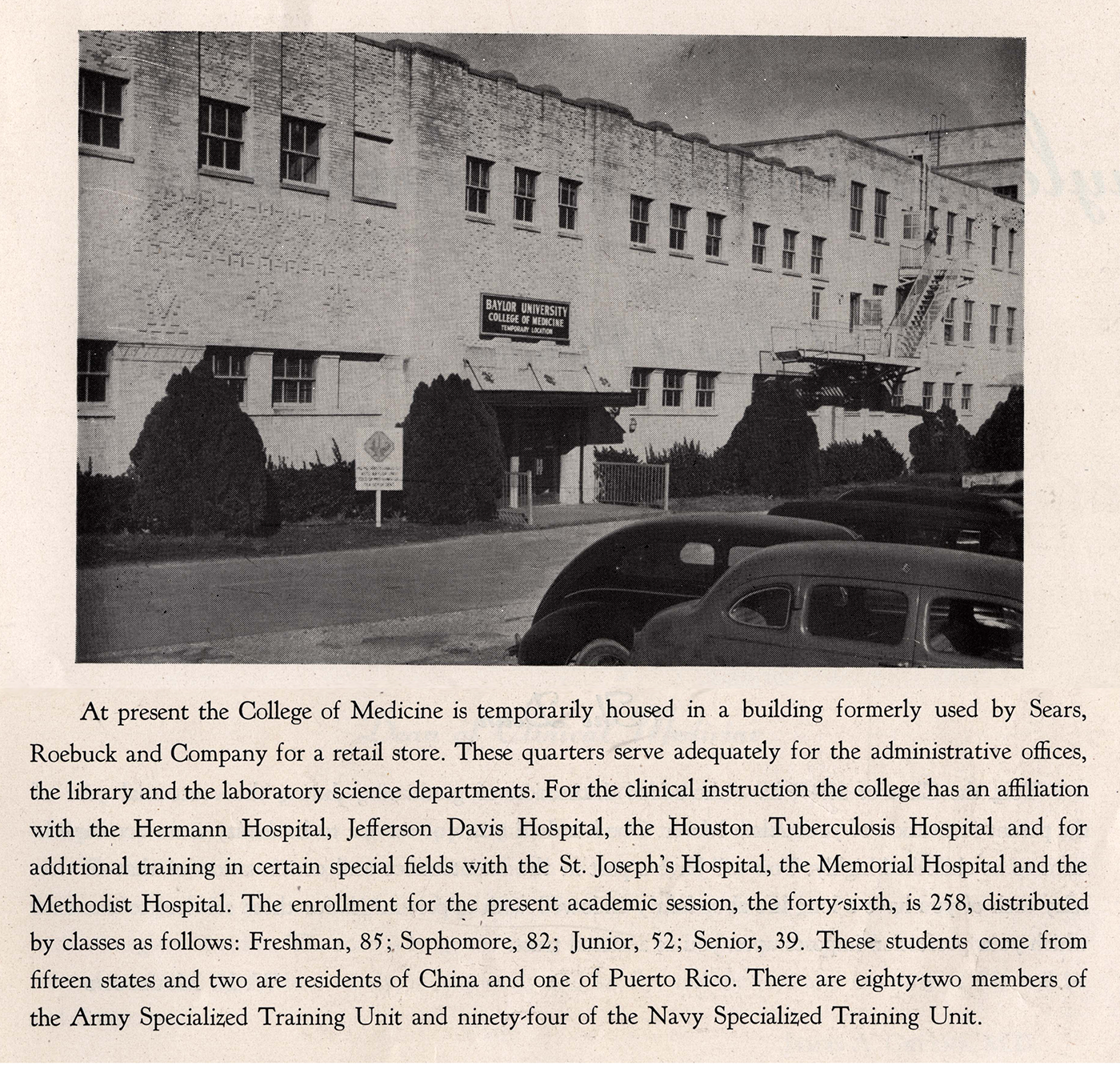 That image and the text that goes with it comes from the 1945 Baylor University Round Up, courtesy Baylor College of Medicine Archives. The text describes the makeup of the first students to study here in Houston, and it serves as a fascinating contrast to what our incoming classes look like now.
Read this account of the full history of the TMC from its official site, and take a look back at Baylor's history in the TMC through pictures.
-By Andy Phifer