Recipe: Chicken enchiladas spice up dinner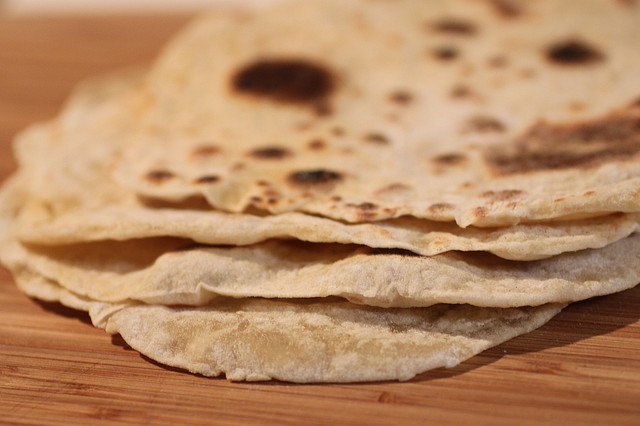 Looking for an easy week-night dish? This low fat chicken enchilada recipe, courtesy of Baylor College of Medicine's Sugar, Heart and Life program, is a great way to use leftover chicken and create a delicious dish. Sugar, Heart and Life is an interactive web experience for patients with diabetes and their families. The recipe below makes five servings and clocks in at 183 calories and 7 grams of fat per serving.
Low-fat Chicken enchiladas
Ingredients
1/2 C. chopped onion
1 Tsp. cooking oil
4 Oz. reduced-fat cream chees
1 Tbsp. water
1 Tsp. ground cumin
1/8 Tsp. black pepper
1/8 Tsp. salt
4 C. skinless chicken breast, cooked and chopped
12 8-in. tortillas
Sauce ingredients
10 ¾ Oz. can of reduced fat, reduced sodium condensed cream of chicken soup
8 Oz. low-fat sour cream
1 C. skim milk
4 Oz. can of chopped green chiles
1/2 C. shredded cheddar cheese.
To make sauce: combine soup, sour cream, milk and green chiles.
Preparation
In a small skillet sauté onion in oil. In a mixing bowl stir together cream cheese, water, cumin, black pepper and salt. Stir in cooked onion and chicken into cream cheese mixture.
Wrap tortillas in foil and heat in a 350 degree oven for 10 minutes or until softened.
Spoon about ¼ C. of the chicken mixture onto each tortilla.
Roll up the torillas and place seam side down on a baking dish that has been sprayed with non-stick cooking spray.
Pour sauce over enchiladas.
Bake the enchiladas in the oven covered at 350 degree oven for 40 minutes or until heated through. Sprinkle the enchiladas with cheddar cheese. Bake until cheese has melted.
Additional Resources
Learn more about Sugar, Heart and Life: A guide to living with diabetes . Read more about Sugar, Heart and Life interactive game Create-A-Plate. Find more healthy recipes on our blog. -By Audrey M. Marks