Protect your skin from winter weather
A sure sign that the holiday season has arrived is that first time you step outside and feel the cold prickling your nose. And while that may be a welcome sign of cheer to come, some people feel skin discomfort due to cooling temperatures.
"When the weather gets colder and humidity drops, our skin is more prone to dryness, itching and irritation because moisture is lost from the skin," said Dr. Carina Wasko, assistant professor of dermatology at Baylor College of Medicine.
Wasko breaks down the causes of skin irritation and offers some solutions below.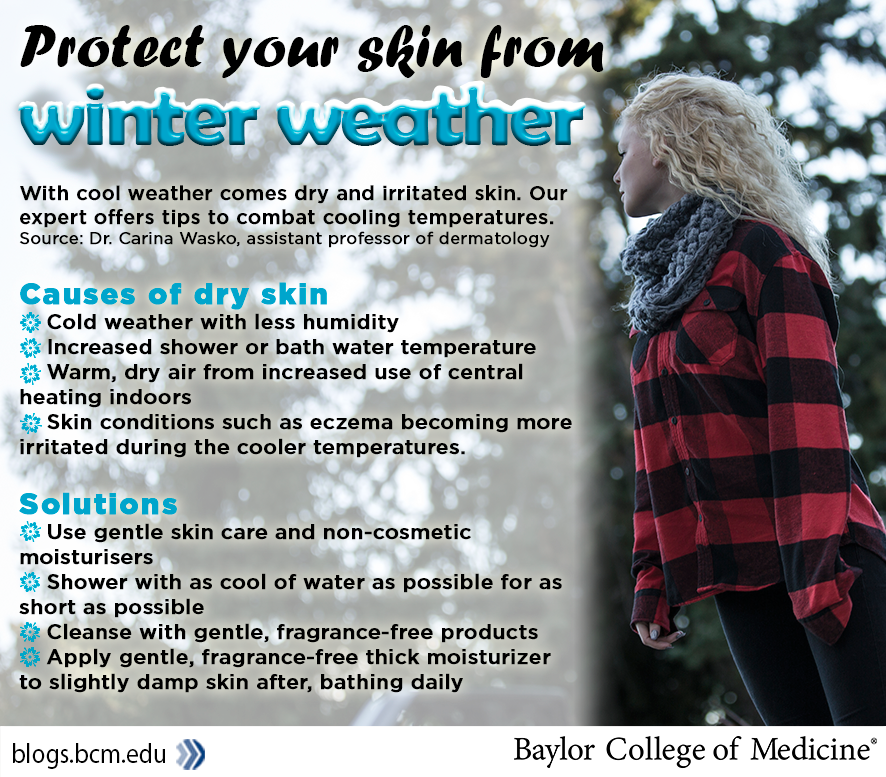 -By Andy Phifer