70 years of victories: Moving forward
As we look back through BCM's history from our arrival in Houston, a new chapter in our history,  decades of accolades and accomplishments we focus on the College's growth in research in programs, centers and specialties, as well as new facilities from 2005 through 2012.
Be sure to like us on Facebook to see our new profile pictures each week during our 70th anniversary celebration.
Expanding buildings, growing research
Several gifts during this time helped BCM break ground on new buildings and fund research areas and programs.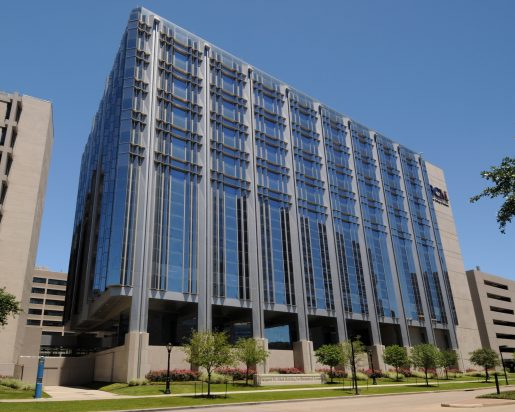 Through a $31.25 million gift from the Albert and Margaret Alkek Foundation, the College broke ground for the Margaret M. Alkek Building for Biomedical Research in 2005. The gift helped the College establish and expand interdisciplinary research programs in cardiovascular sciences, diabetes, cancer, pharmacogenomics, imaging, informatics and proteomics. The funding was also used for faculty leadership recruitment, laboratory development and state-of-the-art equipment.
In 2006, Dan L. Duncan donated $100 million to Baylor College of Medicine's Cancer Center, an integrated research, education and patient treatment center. The College renamed the center the Dan. L. Duncan Cancer Center.  The center received a National Cancer Institute designation in 2007, becoming one of 62 National Cancer Institute Cancer Centers.
In 2008, Baylor College of Medicine's Center for Space Medicine opened – a one-of-a-kind academic center where faculty, students, residents and staff work to push new frontiers of space biomedical research and education, with a focus on translating space advances to benefit health on Earth.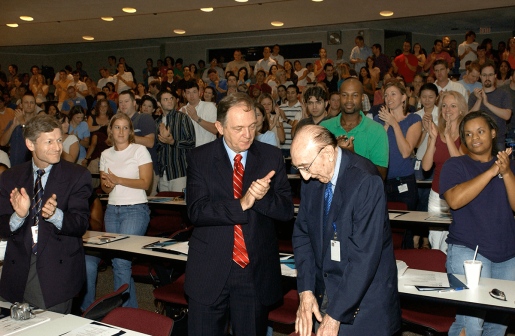 BCM becomes "Tulane West"
In 2005, Hurricane Katrina wrecked many of the facilities at Tulane School of Medicine in New Orleans, La.
BCM offered Tulane medical students and the school a home while repairs were underway on their campus in the Big Easy.
Dr. Michael E. DeBakey was instrumental in the temporary home for Tulane medical students.
Tulane was Dr. DeBakey's Alma Mater.
DeBakey's lasting legacy at BCM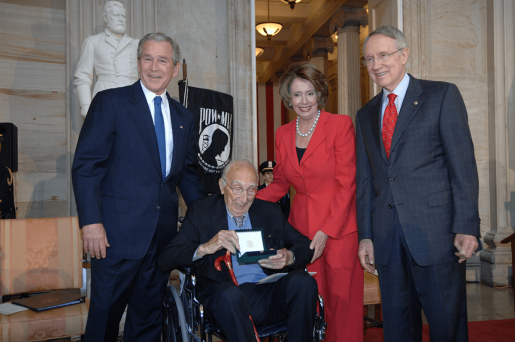 While Chancellor Emeritus Dr. Michael E. DeBakey received about 50 honorary degrees from prestigious colleges and universities, as well as more than 200 awards from educational institutions, professional and civic organizations, and governments throughout the world, in 2008 he was honored with the Congressional Gold Medal, the highest honor given to a U.S. civilian.
Following Dr. DeBakey's death on July 11, 2008, an estimated 2,00 visitors passed through City Hall to pay tribute to the cardiovascular pioneer and attend a memorial service at the Co-Cathedral of the Scared Heart.
The Michael E. DeBakey Library and Museum opened in 2010, a memorial to the life of the pioneer of cardiovascular surgery. A 12-foot bronze statue of Dr. DeBakey by sculptor Edd Hayes was also unveiled in front of the building.
-By Audrey M. Marks