19th Annual Texas Children's Cancer and Hematology Center Research Symposium
Texas Children's Cancer and Hematology Center celebrated its research accomplishments at the 19th Annual Research Symposium on April 28.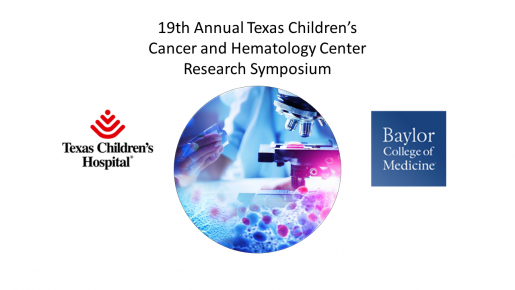 Researchers discussed cutting-edge, translational and clinical research focusing on the epidemiology, biology, pathology, prevention and treatment in pediatric hematology and oncology. The symposium featured two keynote speakers, oral presentations and a poster session, culminating with an awards ceremony.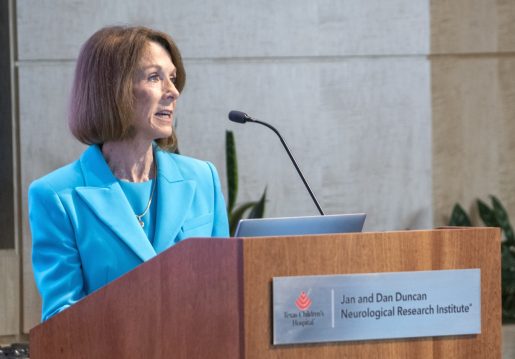 Dr. Susan Blaney, director of the Texas Children's Cancer and Hematology Center, opened the event.
Keynote speakers:
Hematology Keynote Address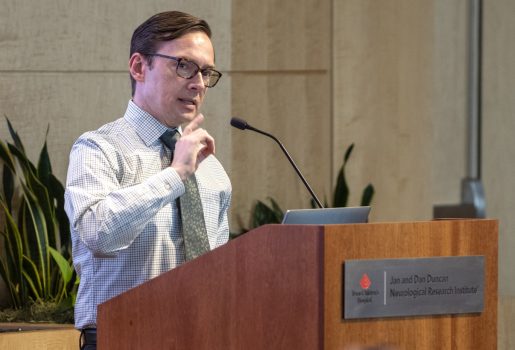 This first keynote speaker was Dr. Charles Quinn, Professor of Pediatrics at the University of Cincinnati College of Medicine, who discussed 'Cardiac studies in sickle cell disease: getting to the heart of the problem.'
Oncology Keynote Address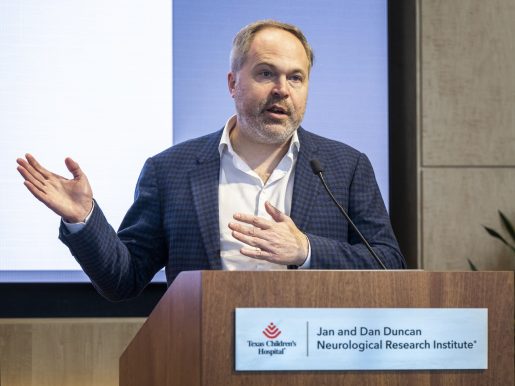 After the first poster session, the second keynote speaker was Dr. Michael D. Taylor, Professor of Pediatrics, Section of Hematology-Oncology, Baylor College of Medicine and director of the Neuro-oncology Research Program at Texas Children's. He addressed 'Medulloblastoma as a proximate cost of the evolution of cerebellar development in Homo sapiens. Brain cancer as part of the cost of being human.'
The event continued with a second poster session and an awards ceremony for the best oral and poster presentations.
Oral presentation winners:
First place: Jacob Junco, PhD
Second place: Austin Stuckert, MD
Third place: Brooks Scull, MS
Poster presentation winners:
First place: Jennifer Geris ("Association of Latino ethnicity with cytogenetic subtype in pediatric acute lymphoblastic leukemia: A report from the Reducing Ethnic Disparities in Acute Leukemia (REDIAL) Consortium')
Second place: Wingchi Leung ('Neoantigen-specific T cells to target acute myeloid leukemia")
Third place: Jessica Velasquez ('Pediatric Hodgkin Reed-Sternberg cells have gene expression consistent with oncogenic senescence')
Honorable mention: Laura Do ('QI Project to Improve Education Around and Access to Dental Care at Texas Children's Hospital Cancer and Hematology Centers')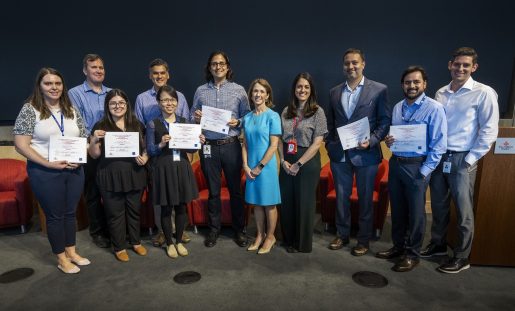 See the program here.
Receive From the Labs via email