Cast your vote for Baylor College of Medicine in the STAT Madness Science Competition.
Two research projects by Baylor College of Medicine were selected for the 2023 national STAT Madness competition, where the public chooses the top innovation in science and medicine made by leading research institutions in the previous year.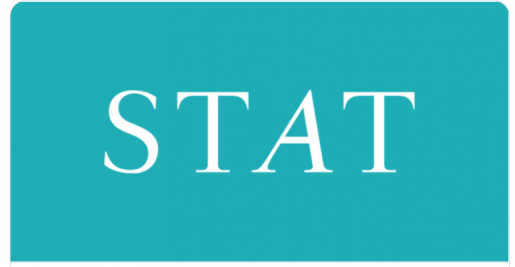 One project is from the labs of Drs. James Martin, Diwakar Turaga and colleagues published in Nature. This study is the first reported single-cell analysis of the genes expressed by heart cells and immune system cells of congenital heart disease (CHD) patients, uncovering key differences among different types of CHD. The study is important because it helps answer two questions the parents of a child with a newly diagnosed congenital heart disease ask: 'Why does my child have this problem?' and 'What are you going to do about it?' Read an interview with the authors here.
The other project is from the labs of Drs. Rajagopal V. Sekhar, Premranjan Kumar and their colleagues and was published in the Journal of Gerontology: Medical Sciences. This is the first randomized clinical trial of GlyNAC supplementation in older humans. The study found improvement in a wide variety of age-associated abnormalities, including notable hallmarks of aging, while no improvements were seen in those receiving placebo. The improvements include oxidative stress, glutathione deficiency, mitochondrial dysfunction, inflammation, insulin resistance, endothelial dysfunction, genomic damage, stem cell fatigue and cellular senescence. These were associated with better muscle strength, gait speed, exercise capacity and blood pressure. Read more about this work here.
Help the Baylor studies move up in the competition. Vote here.
STAT Madness is a bracket-style competition, like the NCAA basketball tournament, with studies set against each other in weekly rounds of voting. For your vote to count, you must pick one study of the two in each pair, for all the pairs. The study with the higher percentage of votes advances to the next round.
Colleges, universities and institutions across the U.S. who published exemplary biomedical research in 2022 sent their candidate studies to STAT Madness, which selected 64 for the competition. Voting will continue through six single-elimination rounds before the winner of the popular vote is announced April 4.
Voting is continual for about five days for each round. You can vote once a day from your computer, phone or other device.
Receive From the Labs via email