Welcome new residents and fellows!
Throughout the summer, hundreds of incoming residents and fellows attended orientation at Baylor College of Medicine. We extend a warm welcome to our new trainees!
Here's a breakdown of residents and fellows who started at Baylor this summer, including pediatrics-critical care fellows who are pictured below: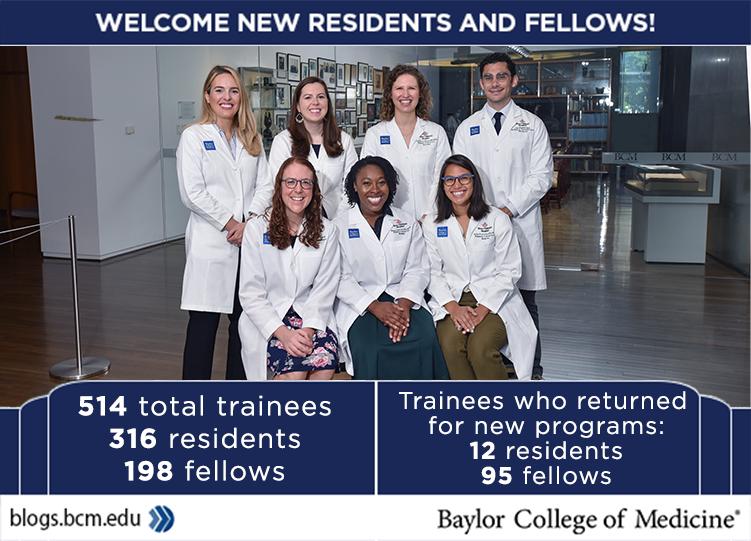 Learn more about residency and fellowship programs at Baylor.