Forced to flee: Barriers to care in local refugee populations
With an unrivaled 100 million individuals forcibly displaced from their homes in the past year, the world has witnessed a global refugee and migration crisis. Fueled by humanitarian disasters and unrelenting global conflict, many of these individuals have fled ongoing terror, violence and persecution, often risking their lives to seek safety abroad.
Historically, the United States has played a prominent role in international refugee resettlement efforts, accepting almost 3 million refugees since the Refugee Act of 1980. From 2010 to 2019, Texas led the nation by resettling 56,881 of these refugees – almost 10% of the national total. Dispersed across the state, refugee populations are welcomed in Houston, contributing to our city's rich diversity.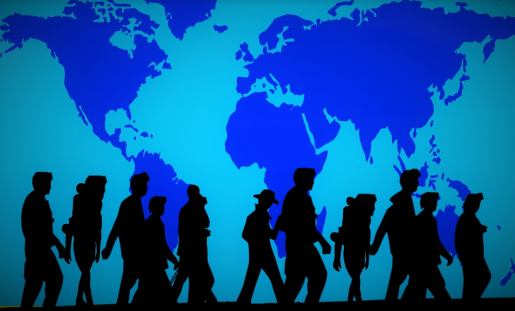 As Houston's refugee population rapidly expands, local medical professionals will frequently encounter refugee patients in practice. It is imperative that these populations receive tailored, culturally sensitive interventions, as existing disparities render them more vulnerable to adverse physical and mental health outcomes. Obstacles to care include cultural and language barriers, low health literacy, restricted insurance coverage, financial constraints, lack of reliable transportation and limited affordable housing.
The COVID-19 pandemic has further intensified these inequities, with negative health implications for refugees. For example, studies show that refugee patients are more likely to be of low socioeconomic status, reside in highly populated living areas, take crowded public transportation and work in service industries with increased physical exposure to COVID-19.
The pandemic's impact on mental health is equally significant, with the World Health Organization reporting a 25% increase in global prevalence of depression and anxiety due to ongoing social isolation. These effects are compounded in refugee populations, who are already enduring migration-related trauma and often rely on their tight-knit communities for social support. Internalized cultural stigma of psychiatric illness in refugee populations may contribute to underutilization of mental health services, and further worsen health outcomes.
Additionally, lack of a reliable, consistent source of pandemic-related public health information in patients' primary languages may impede access to preventative healthcare or cause propagation of misinformation through variable sources. In one local study, 45.5% of refugee participants surveyed exclusively got COVID-19-related information from their family or friends.
When treating refugee populations, healthcare providers can play a critical role in mitigating barriers to care. To address linguistic barriers, high-quality medical interpretation services should be used in all clinical settings. However, formal interpretation is equally necessary for logistical scheduling calls, advertisement of healthcare services and dissemination of public health materials. Notably, refugee patients should be screened for literacy, with verbal transmission of relevant information as necessary.
Furthermore, interdisciplinary collaboration is essential in refugee response efforts. Medical practitioners, epidemiologists, social workers, counselors, and interpreters should work closely with local refugee service providers, such as case managers at Houston's Alliance for Multicultural Community Services. Organizations like the Alliance play an integral role in uplifting local refugee communities and collecting demographic data, rendering them an asset for health officials.
Lastly, providers must be aware of cultural complexities in refugee patients and use a comprehensive, trauma-informed approach to care. Respect for refugee patients' lived experiences, culture, and belief systems can foster trust and promote continuity of care, ultimately improving health outcomes in this marginalized population.
By Ila Gautham, medical student, Baylor College of Medicine