Throwback Thursday: The first Image of the Month
On February 2014, From the Labs posted its first Image of the Month. For years after the first one was published, we have continued to feature amazing research images from Baylor labs every month.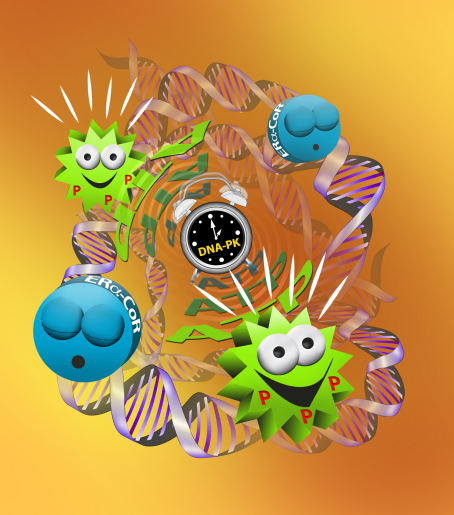 The first Image of the Month was a cartoon depicting the action of a DNA-dependent protein kinase (DNA-PK) as the "alarm clock" that activates inactive ("sleepy") estrogen receptor alpha-coregulator protein complexes by phosphorylation. While these complexes bind at many sites on the DNA of cells, for simplicity, the cartoon depicts only a few.
The cartoon illustrated work published by Dr. Bert O'Malley's lab, first author Dr. Charles Foulds and their colleagues in the journal Molecular Cell.
"Finding this particular enzyme (DNA-PK) has prompted a new line of thought about how to inhibit it as a possible new route to treating breast cancer," said Foulds at the time his paper was published. He worked with Marc-Antony Piňón, an former artist in Baylor's Graphics Communications, to develop the image.
Would you like one of your research images to be spotlighted as the Image of the Month? Submit your image to From the Labs by emailing Ana María Rodríguez at ana.rodriguez@bcm.edu or calling 713-798-7959.
See more Images of the Month here and our Videos of the Month here and here.
Dr. Bert O'Malley is chancellor in the Department of Molecular and Cellular Biology at Baylor and Associate Director of Basic Research at Baylor's Dan L Duncan Comprehensive Cancer Center.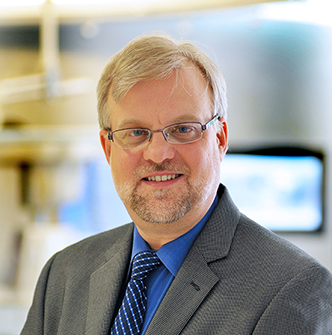 Dr. Charles Foulds is assistant professor at the Lester and Sue Smith Breast Center at Baylor College of Medicine.
Receive From the Labs via email