Image of the Month: A closer look at tertiary lymphoid structures
Tertiary lymphoid structures (TLS) are lymphoid organs that develop in non-immune tissues at sites of chronic inflammation, including tumors. There is a strong interest into investigating the role of TLS in tumors because scientific evidence points at a correlation between TLS presence and clinical benefit in patients with cancer. The findings suggest that TLSs could be a prognostic and predictive factor.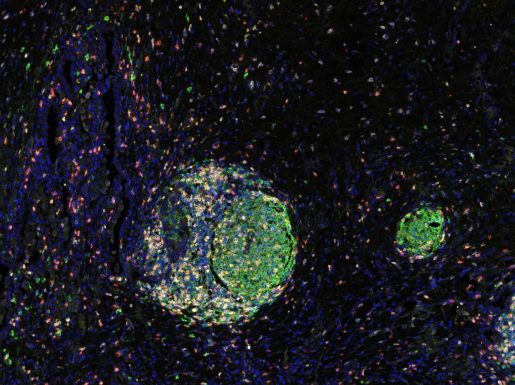 The image this month shows two tertiary lymphoid structures arising in liver metastasis of lung squamous cell carcinoma. "TLS have an organized B-cell (CD20) germinal center surrounded by a T-cell region (CD3, CD4, CD8)," said image author Dr. Maciej Zelazowski, senior research assistant of pathology and immunology in Dr. Patricia Castro's lab.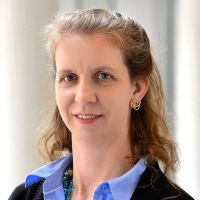 Dr. Patricia Castro is associate professor of pathology and immunology and laboratory director of the Human Tissue Acquisition and Pathology Core at Baylor. Castro facilitates the collection, processing and molecular analysis of human tissues and manages services for histology, immunohistochemistry and imaging of research tissues from mouse or human origin. Her research interests are primarily in the field of cancer biology.
Receive From the Labs via email